WADA chief launches scathing attack on UCI over Lance Armstrong scandal
The head of WADA has launched a scathing attack on the UCI in the wake of the Lance Armstrong scandal.
Last Updated: 17/01/13 11:41pm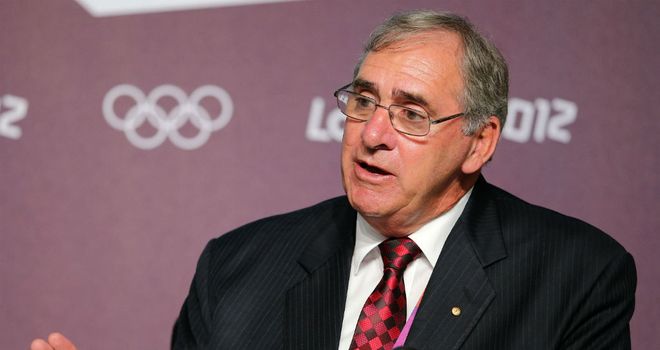 WADA president John Fahey has accused the UCI of setting up a "useless" independent commission into the case following Armstrong's apparent admission he used performance enhancing drugs throughout his career.
The UCI has refused to agree to an amnesty for cyclists to give evidence to the commission investigation into doping without fear of disciplinary action.
UCI president Pat McQuaid and honorary president Hein Verbruggen have been blamed for the governing body's alleged failure to have tackled doping in the past.
Fahey said: "After careful review of the terms of reference and the commission's proposed work programme, WADA reached the conclusion that the UCI was not allowing the commission to conduct a proper and independent investigation.
"Therefore, WADA has decided not to take part and invest its limited resources into such a questionable and useless exercise.
"It has again become apparent that rather than deal with the obvious problems that exist within the sport of cycling, the UCI once again would like to avoid its responsibilities and instead seek to blame WADA and others.
"This is not the first time that the UCI has acted in this way. In 2005 when an opportunity arose to address an allegation of doping by Armstrong, the UCI commissioned a so-called independent report - the Vrijman Report - which totally failed to address the substance of the allegations against Armstrong.
"The shortcomings of the Vrijman Report were obvious at the time and more so today.
"It has become typical of the UCI to point fingers at others when yet another doping controversy hits the sport of cycling.
"There is no question that the system put into place by Armstrong and others was sophisticated, but the USADA decision raises many other questions that remain unanswered.
"For the UCI to say it knew nothing about the systemic doping in its sport and could do nothing more is precisely what the independent commission should be inquiring into, provided all the evidence is made available to it. WADA has no confidence that this will occur."