Journalist David Walsh accepts apology from disgraced cyclist Lance Armstrong
The journalist who led the way in exposing Lance Armstrong says he would accept an apology from the disgraced cyclist.
Last Updated: 20/01/13 6:33am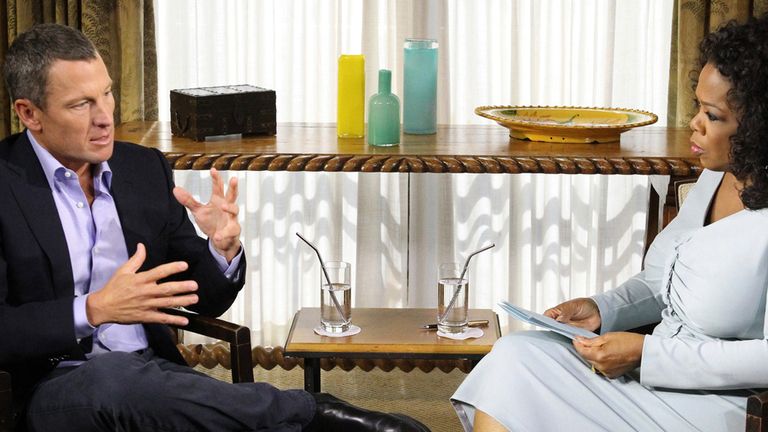 David Walsh, chief sports writer for The Sunday Times, has doggedly pursued Armstrong over the use of banned substances since the American won his first Tour de France title in 1999.
Armstrong subsequently sued The Sunday Times but the newspaper is now seeking to recoup the £1m it paid out on a libel action taken by the 41-year-old in 2004.
When asked by Oprah Winfrey during the second part of his confessional TV interview whether he owed Walsh an apology, Armstrong said: "I'd apologise to David."
Walsh had previously said he did not seek an apology on the grounds he was simply "doing his job" but wrote on Twitter that one would be welcome.
He posted: "Watching part 2 of Armstrong interview, he admits to feeling shamed and humbled. But why is it so difficult to empathise with his situation?
"Oprah pressured him, the apology was, I thought, hesitantly promised. I didn't ask for it, or expect it, but, yes, if it's offered, I accept."
Walsh first raised questions about Armstrong in 1999, when, on his comeback from life-threatening cancer, he made an extraordinary break from the pack in a mountain stage during that year's Tour de France.
Armstrong repeatedly attempted to discredit the Irish writer, calling him a "scumbag" and a "troll", as well as claiming "nobody would remember him in 20 years".