Brian Cookson backed as contender for International Cycling Union presidency
Brian Cookson has emerged as a contender to become president of the International Cycling Union.
Last Updated: 21/01/13 6:09pm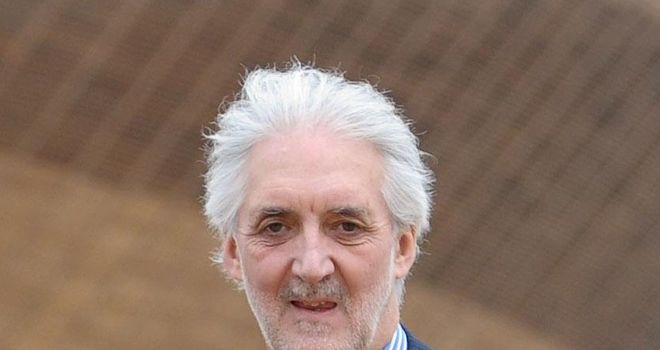 Senior figures within the International Olympic Committee (IOC) and cycling believe Cookson, 61, could be the man to restore the reputation of a sport that is at crisis point, with some IOC members questioning whether it should remain in the Games.
The current UCI president, Pat McQuaid, has been in power since 2006, but is facing calls for his resignation after it was revealed the governing body had accepted a US$100,000 donation from Armstrong in 2007.
Armstrong referred to "shady" dealings with the UCI during his interview with Oprah Winfrey last week, and there has also been criticism that the governing body were aware of the doping problem in cycling but were reluctant to tackle it.
The UCI have appointed an independent commission to report on the body's handling of the Armstrong doping scandal, and if it is critical of McQuaid, that could spell the end of the 63-year-old Irishman's tenure.
Should he leave, Cookson could be in the frame.
'Trusted by the Olympic movement'
A senior IOC figure said: "His name is already well known within the IOC and he would be trusted by the Olympic Movement, given that some people are questioning cycling's future in the Olympics."
Cookson transformed British Cycling from the verge of bankruptcy in 1997, when he and a group including former performance director Peter Keen took over, to a position now where it is the most successful national governing body in the world.
Cookson is already a member of the UCI management committee and has praised McQuaid's efforts in pursuing drugs cheats in recent years, but criticised the body for accepting money from Armstrong.
He said last week: "I know Pat McQuaid very well and I think he has done a good job in the last few years in pursuing dope cheats, and cycling has a far better record now.
"I think mistakes were made during the Lance Armstrong era. The idea they accepted money from Lance for anti-doping education and equipment was certainly an error of judgement and I cannot imagine what they were thinking at the time."