Bradley Wiggins: Reformed dopers can deter young riders from following wrong path
Bradley Wiggins has told Sky Sports News there must be a role within cycling for some reformed drug cheats.
Last Updated: 29/01/13 5:15pm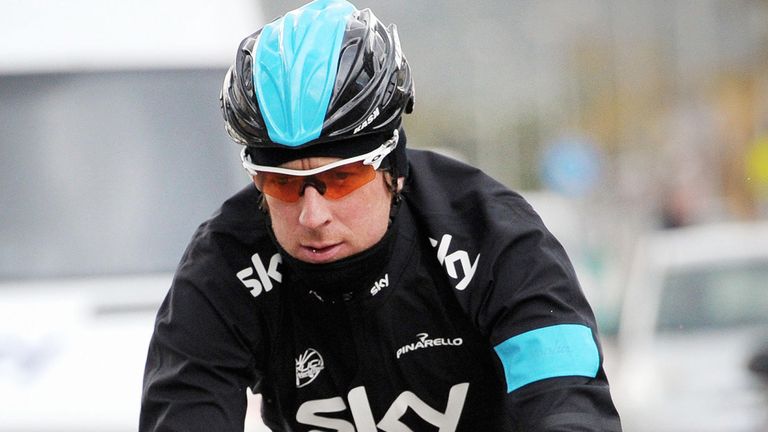 The Tour de France winner is part of a Team Sky outfit which has a zero tolerance policy towards doping, and the litany of Lance Armstrong revelations left him "sad" and "angered".
But Wiggins worked with Bobby Julich and Steven de Jongh at Sky before both admitted past doping offences and resigned their positions, while convicted doper David Millar was a Team GB colleague at last summer's Olympic Games.
And the Londoner believes genuinely reformed cyclists can help in the ongoing fight to keep cycling clean.
He said: "We've had this zero tolerance from the point we started and we've never veered off that, to the point that riders who've admitted to problems in the past have moved on.
"But I don't think it's about (putting heads on blocks). People make mistakes in life, and a lot of these people have made decisions 10-15 years ago which are coming back to haunt them. They can't be vilified for that in some areas.
"Bobby Julich is a classic example - in 1998 he finished third in the Tour de France, he's admitted to doping and has now moved on from the team.
"While he served his time here was 100% an advocate of anti-doping as someone who'd experienced it and been put under pressure to do what he did back in '98.
"I think in some cases the reformed characters - David Millar and that - as people who've actually experienced it they can help youngsters on the way not to go, and I think in a way we need some of those people within this sport."