Dave Brailsford warns cycling is in 'last-chance saloon' on doping
Team Sky principal Dave Brailsford believes cycling's credibility is in the "last-chance saloon".
Last Updated: 25/01/13 2:34pm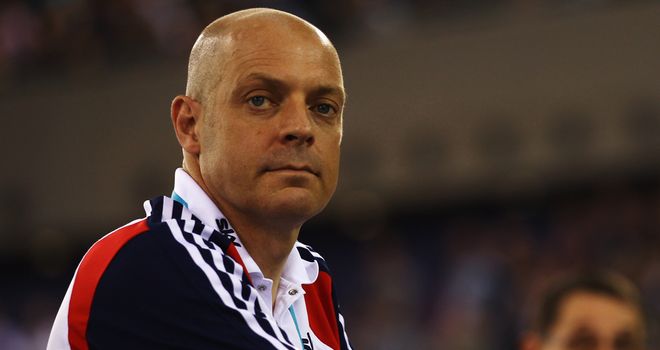 After years of denials, the disgraced cyclist last week admitted to using performance-enhancing substances during his record run of seven Tour de France wins.
It is the biggest drugs scandal to hit a sport that had already been persistently marred by cheating, and Brailsford insists there is no more room for error.
"Cycling has got to move on - I don't think we have an option," he said. "This is the last-chance saloon for the credibility of cycling.
"There is enough information now coming out to really allow the authorities to take that information and make absolute concrete, clear preventive interventions.
"That will mean the sport is never allowed to go back to the place it was in the past.
"Cycling is on the up and there is a new generation of cyclists. The practices that you heard about in the previous years and in a previous era don't exist anymore, but it is important to really push the trust side of it.
"That means fans and people that look at cycling can genuinely trust the results and the performances.
"That is up to us as a team and everybody else involved to keep on being open and transparent as much as we can to build that up for the future."
Triple crown
Despite the past continuing to rear its head, Brailsford is determined to focus on the future and building on the success that Team Sky enjoyed in 2012.
With a first Grand Tour victory secured by Bradley Wiggins in the Tour de France, Brailsford is now expanding the squad's horizons even further.
He explained: "It was quite a 2012, to be fair, and it was very, very enjoyable. We have tried to learn from that and want to move forward now, look at our goals and ambitions for this coming season.
"The classics are important to us, the Giro d'Italia is important to us and the Tour de France is important to us.
"Certainly, the Giro, Tour and Vuelta treble would be the highest possible ambition, but I think this year we are quite serious about the tours of Italy and France.
"We haven't pulled off one of the big one-day Classics so that is one of the big ambitions, too."