Lance Armstrong given deadline for full confession by USADA chief Travis Tygart
Travis Tygart has told Lance Armstrong to give a detailed doping confession before February 6.
Last Updated: 26/01/13 3:36pm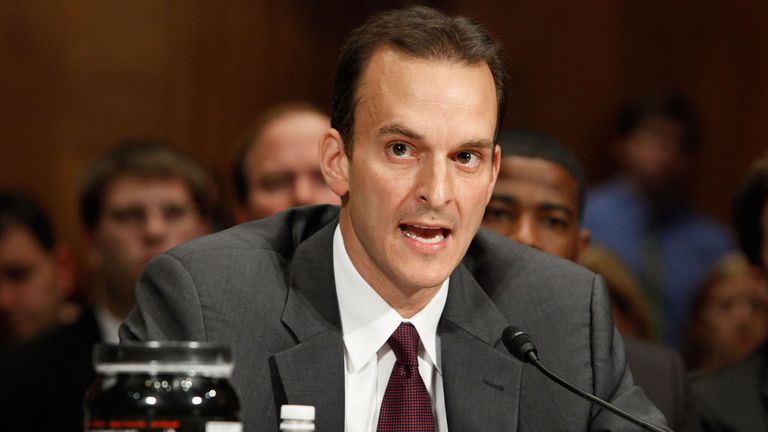 The United States Anti-Doping Agency (USADA) chief imposed the deadline after claiming the disgraced former cyclist Armstrong had lied during his interview with Oprah Winfrey last week.
However, Armstrong's lawyer has insisted it would be "simply not possible" for the 41-year-old to meet the cutoff "due to pre-existing obligations".
Tim Herman also stated that his client has no interest in testifying to USADA anyway because it has no global jurisdiction, and that he would only cooperate with a worldwide sporting authority such as the International Cycling Union (UCI) or World Anti-Doping Agency (WADA).
Herman said: "USADA has no authority to investigate, prosecute or otherwise involve itself with the other 95 per cent of cycling competitors. Thus, in order to achieve the goal of cleaning up cycling, it must be WADA and the UCI, who have overall authority to do so."
Tygart revealed he had written to Armstrong to set the February 6 deadline in an interview with the CBS network's "60 Minutes" programme.
He also claimed Armstrong had told a number of lies during the Winfrey interview, specifically the suggestion that he had raced clean during his comeback in 2009-10.
Tygart, who was behind the investigation and 1,000-page report that led to Armstrong's downfall, said there was a "one-to-a-million chance" that variations in his blood values during 2009-10 "was due to something other than doping".
He suggested that Armstrong continued this "lie" because, under the statute of limitations, a confession would leave him open to prosecution for fraud.
Tygart is hoping the prospect of a reduction in Armstrong's lifetime ban - imposed after the UCI ratified the findings of USADA's investigation into doping on the US Postal Service team in October - will tempt him into a detailed confession.
Although he admitted to Winfrey that he doped during his seven Tour de France victories, Armstrong described his ban as a "death penalty" that he wants reduced so that he can be freed to take part in triathlons and running races.
Tygart's "60 Minutes" interview will be aired in full on Sunday.