Eufemiano Fuentes goes on trial in Madrid over Operation Puerto
The doctor at the centre of the 2006 Operation Puerto doping scandal has gone on trial.
Last Updated: 28/01/13 4:28pm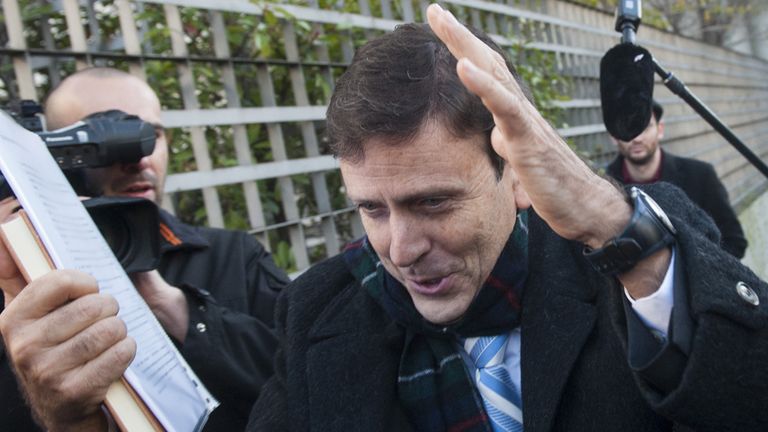 Eufemiano Fuentes, his sister and three former coaches appeared in court on Monday, seven years after police raided his offices and found around 200 bags of athletes' blood.
The scandal rocked cycling, with Alberto Contador, Ivan Basso, Michele Scarponi and Jan Ullrich among the 54 riders who were implicated.
Fuentes wasn't charged at the time due to Spain's lack of anti-doping laws, but prosecutors have now accused him of endangering the lives of his clients by running one of the world's largest doping rings.
There is a strong suspicion that athletes from other sports were also helped to dope by the doctor, after International Cycling Union (UCI) president Pat McQuaid said in 2008 that he was told Fuentes had clients from football, tennis, athletics and swimming.
The World Anti-Doping Agency and former cyclist turned whistleblower Jesus Manzano have made similar claims, but Spain's anti-doping agency has denied there is any evidence to back up the suspicion.
WADA has called on Spanish authorities to disclose the names of all athletes from across all sports involved with Fuentes.
That could be difficult, though, given that he used codenames for his clients - Basso was known as Birillo, for example - and not all of the aliases have been matched to real names.
The other four people on trial are Yolanda Fuentes, former Liberty Seguros cycling team director Manolo Saiz, former Comunitat Valencia cycling team director Vicente Belda and his deputy, Jose Ignacio Labarta.
Fuentes' testimony was rescheduled for Tuesday after Judge Julia Santamaria called an early halt to proceedings on day one.
Contador, Basso and Scarponi are all expected to give evidence later in the trial.
Basso and Scarponi both received suspensions for their implication in the scandal, but Contador was cleared of any involvement by a Spanish judge and the UCI.