UCI independent commission looking at Lance Armstrong scandal falls apart
UCI has disbanded an independent commission into alleged involvement it might have had in the Lance Armstrong scandal.
Last Updated: 29/01/13 12:55pm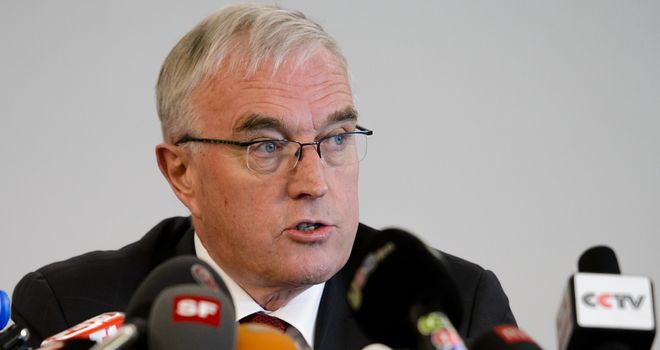 The International Cycling Union said there was no chance of any report coming from the commission being credible after the World Anti-Doping Agency and US Anti-Doping Agency refused to cooperate with it.
The commission was established to look into the allegations made against the UCI by USADA in their 'reasoned decision' report into Armstrong's past.
USADA's report eventually led to the Texan being stripped of his seven Tour de France victories and he admitted earlier this month in an interview with Oprah Winfrey that he had cheated for much of his career.
UCI president Pat McQuaid said: "We have listened carefully to the views of WADA, USADA and cycling stakeholders and have decided that a truth and reconciliation process is the best way to examine the culture of doping in cycling in the past and to clear the air so that cycling can move forward.
"Over the weekend I spoke to John Fahey, president of WADA. He confirmed WADA's willingness to help the UCI establish a truth and reconciliation commission (TRC), as well as saying that WADA had no confidence in the existing independent commission process.
"We will now focus our efforts on establishing a TRC, with which we expect WADA to be fully engaged, to look at doping in professional cycling, as well as the allegations contained in the USADA reasoned decision.
"The work that has so far been undertaken by the Independent Commission will be shared with the TRC. This is too important for rushed discussions, or hasty decisions."
"I hope the lessons learned from the truth and reconciliation process will help in particular to educate young riders and to help eradicate doping in its entirety from cycling."
The UCI's decision brought an angry response from Change Cycling Now, a pressure group set up late last year.
A CCN statement read: "The UCI's unilateral decision...is a rank and disgraceful manipulation of power by a governing body concerned only with self preservation."