World Anti-Doping Agency brands International Cycling Union 'deceitful'
The World Anti-Doping Agency has branded the International Cycling Union "deceitful" and "arrogant".
Last Updated: 29/01/13 8:55pm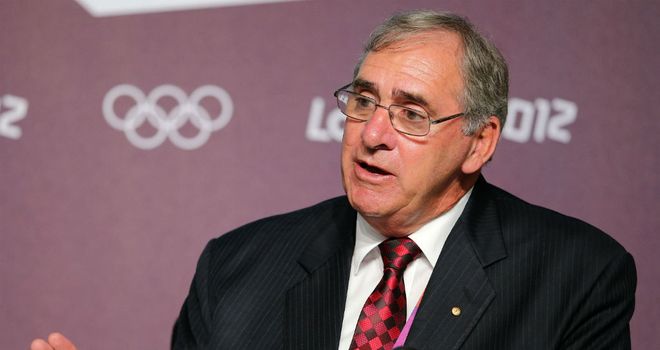 WADA said that the UCI has "again chosen to ignore its responsibility to the sport" by disbanding the commission examining claims that cycling leaders helped cover up suspicious doping tests given by Lance Armstrong and unethically accepted $125,000 in donations.
The UCI is setting up a separate amnesty-style "truth and reconciliation commission", which it claimed on Monday was supported by WADA president John Fahey.
But WADA said in a statement: "This is not only wrong in content and process, but again deceitful. The fact is that WADA was awaiting a reply to the correspondence when the UCI release was delivered.
"WADA has not and will not consider partaking in any venture with UCI while this unilateral and arrogant attitude continues."
The anti-doping agency added that it will not "pay for or contribute to any collaborative effort with UCI into investigating UCI's long-standing problems with doping in its sport and its alleged complicity".
'Inadequacies'
Accusations against the UCI emerged in the United States Anti-Doping Agency report that led to Armstrong being stripped of his seven Tour de France titles and eventually confessing to doping after years of denials.
In justifying the reason to disband the independent panel, the UCI cited WADA's refusal to cooperate with the inquiry.
But WADA said it would not participate with the commission because of the "inadequacies of the terms of reference and the timelines", including a demand that the UCI could not scrutinize or edit the findings before they were released.
The UCI responded by claiming WADA had issued "blatant and aggressive
untruths".
UCI president Pat McQuaid accused his WADA counterpart John Fahey of having a "personal vendetta" against cycling.
He said: "I am very saddened that it has come to this, but I cannot allow the
latest blatant and aggressive misrepresentations contained in WADA's most recent press release to go unchallenged. Mr Fahey is saying one thing in public and quite the opposite in correspondence with me.
"The UCI is perplexed that WADA has now chosen to rebuff and attack the UCI's willingness to establish a truth and reconciliation commission, having just demanded that the UCI establish exactly such a commission.
"We have now reached this sorry juncture because WADA publicly questioned the independence of the independent commission."
Pressure
The pressure group Change Cycling Now (CCN) has also weighed in and called for the UCI's leadership, including McQuaid, to be removed.
A CCN statement read: "The unilateral decision to disband the independent commission set up to review the UCI's own management of anti-doping procedures is a rank and disgraceful manipulation of power by a governing body concerned only with self-preservation.
"Change Cycling Now calls on the general sport of cycling, its national federations and other global stakeholders to enforce the removal of a manipulative and contemptible administration that is content to drag cycling further into disrepute in order to safeguard the positions of its leaders.
"As soon as it became apparent that the commissioners had escaped its covert control, the UCI simply dismantled the whole process rather than risk being unmasked."