Lance Armstrong claims cyclists have always cheated, backs truth and reconciliation
Lance Armstrong says cheating has always been present in cycling and is also in favour of truth and reconciliation.
Last Updated: 31/01/13 1:23pm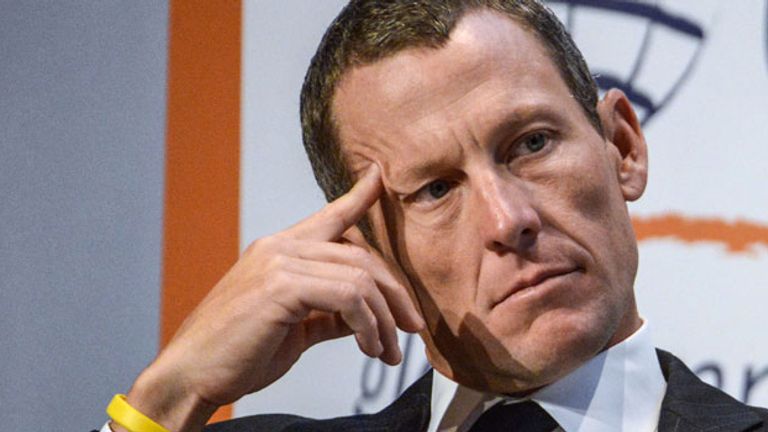 In his first interview since he admitted to doping during his seven-year reign at the Tour de France, Armstrong also backed a truth and reconciliation commission as the way to move forward in the fight against doping.
The American claimed that every generation before him sought to get advantages by legal and illegal means and he merely carried on the tradition.
"My generation was no different than any other," Armstrong told Cyclingnews.
"The 'help' has evolved over the years but the fact remains that our sport is damn hard, the Tour was invented as a stunt, and very tough (cyclists) have competed for a century and all looked for advantages.
"From hopping on trains 100 years ago to EPO now. No generation was exempt or 'clean'."
'The only way'
The International Cycling Union (UCI) - the sport's governing body - recently disbanded an independent commission set up to investigate its relationship with Armstrong.
Armstrong, who has been stripped of his seven Tour titles and banned for life, believes a truth and reconciliation process is the only way for endurance sport to tackle the spectre of doping.
He added: "It's not the best way, it's the only way. As much as I'm the eye of the storm this is not about one man, one team, one director.
"This is about cycling and to be frank it's about ALL endurance sports. Publicly lynching one man and his team will not solve this problem."
Armstrong did not implicate others when making his confession in an interview with Oprah Winfrey, despite allegations he had a favourable relationship with the UCI.
But in his most recent interview, the 41-year-old Texan did not hide his disdain for current UCI president Pat McQuaid, who said last October that Armstrong had no place in cycling.
Armstrong said: "Pat is just in constant CYA (Cover Your ***) mode. Pathetic."