Michael Rasmussen banned for two years after admitting doping from 1998-2010
Michael Rasmussen has been given a two-year ban after admitting to doping throughout his career.
Last Updated: 31/01/13 3:00pm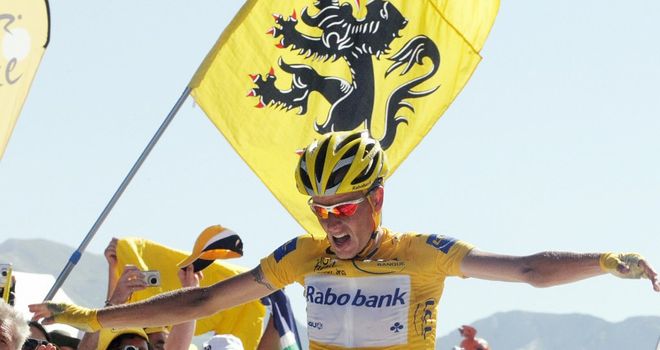 The 38-year-old former CSC and Rabobank rider confessed in a press conference on Thursday that he doped between 1998 and 2010.
Rasmussen also announced his immediate retirement from cycling, but will return to his last professional team, Christina Watches-Onfone, as a sports director at the end of his suspension.
"I took EPO, growth hormone, testosterone, insulin, cortisol and did blood transfusions," Rasumssen read from a prepared statement.
"When I stand up today, I will be a relieved man. I am glad that I no longer have to sit and lie to you today, as I have done for so many years.
"From today my cycling career is over. I want to cooperate with the Danish institutions. I know I cheated and I cheated other riders. I will accept my punishment."
Danish anti-doping authorities have confirmed that Rasmussen, who was dismissed from the 2007 Tour de France while wearing the yellow jersey, has provided "substantial assistance" in the fight against doping and has agreed to cooperate with further investigations.