Luis Leon Sanchez suspended by Team Blanco over Operation Puerto links
Luis Leon Sanchez has been indefinitely suspended by Team Blanco over his links to Eufemiano Fuentes.
Last Updated: 03/02/13 2:45pm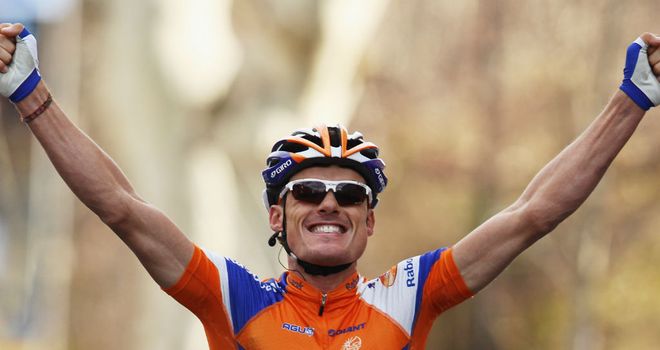 Reports in the Netherlands last week claimed that the 29-year-old Spaniard was one of Fuentes' clients when his offices were raided and doping products found by Operation Puerto officers in 2006.
Sanchez at the time rode for Liberty Seguros, who were heavily implicated in the scandal, but he has always denied any wrongdoing and no action has ever been taken against him.
However, following fresh reports in the newspaper NRC Handelsblad, Blanco mounted an internal investigation and have removed Sanchez from their race roster until further notice.
A team statement said: "Team Blanco has started an investigation against rider Luis Leon Sanchez after stories in the media about his possible involvement in the case Fuentes.
"Until there is clarity about the outcome of the investigation, Luis Leon Sanchez is not included in a selection of Blanco."
Almost 200 bags of blood, 40 bags of plasma and a stash of performance-enhancing drugs were found in Fuentes' offices during the Operation Puerto raids.
Sanchez, who has won four stages of the Tour de France and claimed overall victory in Paris-Nice in 2009, was never named in the scandal, but with Fuentes going on trial in Madrid last week on charges of breaking public health laws, the case and the Spaniard's potential involvement in it have returned to the public eye.
Along with the doping products, codenamed lists of Fuentes' clients were also recovered in the raids and NRC Handelsblad claimed to have matched Sanchez to the alias Huerto and the number 26.
Sanchez was also linked to another infamous doping director, Dr Michele Ferrari, during his time with the Caisse d'Epargne team, but Blanco - then known as Rabobank - later insisted no doping had been involved and backed their rider.