Johnny Hoogerland breaks ribs and spine but injuries not as bad as first feared
Dutch rider Johnny Hoogerland suffered broken bones and a bruised liver after being hit by a car.
By Matt Westby
Last Updated: 04/02/13 5:04pm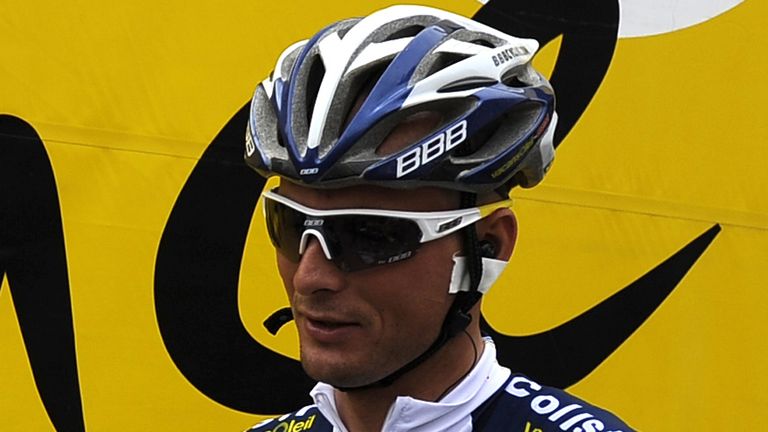 The 29-year-old Vacansoleil-DCM rider, who was made famous at the 2011 Tour de France when a vehicle catapulted him into a barbed-wire fence, was struck by a turning car as he prepared for the Tour of the Mediterranean in Alicante, Spain, on Sunday.
He was admitted to intensive care amid fears of bleeding on his liver, but that was ruled out following tests on Monday morning.
However, the Dutchman will remain in hospital in Spain for the rest of the week and is not expected to be back fit until the summer.
A Vacansoleil-DCM team statement said: "There was an effusion of blood around, but not on, his liver.
"This was a relief for the heavily injured 29-year-old. He will have to stay on the intensive care until at least halfway through the week and transport to the Netherlands won't be possible in the next week."
'Personal drama'
Vacansoleil-DCM sports director Aart Vierhouten added: "Besides the good news regarding his liver, this is a personal drama for every top athlete.
"I have to say that I am happy that the liver injury is not too bad, but it still is a big injury. The main concern is that he gets better soon.
"Besides that, the team will of course miss him in the coming months. After a hectic winter last year it was a good and relaxed winter this year in which Johnny was on his way to reach his 2011 level."
Hoogerland was was riding downhill in front of the team scooter when an unsighted car turned into him.
The incident came 18 months after he and then Team Sky rider Juan Antonio Flecha were hit by another team's support vehicle at the Tour and propelled off the road. Hoogerland was thrown airborne and needed 33 stitches in his leg after landing on a barbed-wire fence.
His latest accident is the second serious training incident sustained by a professional rider this winter, after BMC's Alessandro Ballan ruptured his spleen, broke his leg and punctured a lung in a crash in Spain just a few days before Christmas.