Lance Armstrong could still face criminal charges, says US media
American media has reported that Lance Armstrong could still face criminal charges for lying about doping.
Last Updated: 06/02/13 11:35am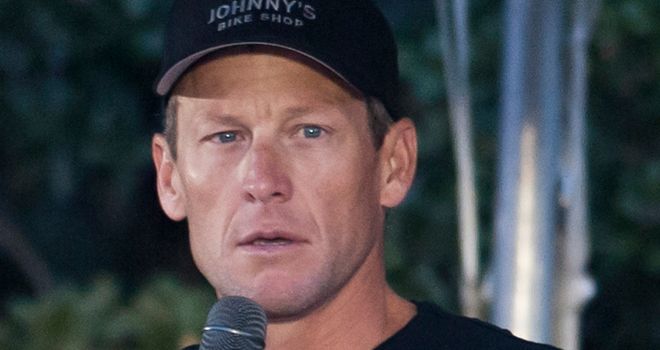 California attorney Andre Birotte said in a statement on Tuesday that the disgraced former cyclist would escape prosecution for perjury or obstruction of justice even though he ended years of lies by admitting to cheating in his interview with Oprah Winfrey last month.
However, ABC News later quoted an anonymous source as saying: "Birotte does not speak for the federal government as a whole. Agents are actively investigating Armstrong for obstruction, witness tampering and intimidation."
Birotte led a federal investigation into Armstrong but dropped the case last February without any charges having been pressed.
Armstrong's confession to Winfrey raised the possibility that fresh action could be taken against the former 41-year-old, but Birotte released his statement to rule out that possibility.
He added: "We made a decision on that case, I believe, a little over a year ago. Obviously, we have been well aware of the statements that have been made by Mr Armstrong and other media reports.
"That has not changed my view at this time. Obviously we will consider - we will continue to look at the situation, but that hasn't changed our view as I stand here today."
Meanwhile, Armstrong will today miss the deadline set by United States Anti-Doping Agency chief Travis Tygart to give a full and detailed doping confession.
Tygart said last month that Armstrong could forget about having his lifetime ban reduced if he didn't make a full disclosure by February 6.