USADA boss says Lance Armstrong wants to help clean up cycling
USADA has extended the deadline for Lance Armstrong to co-operate with its investigators.
Last Updated: 07/02/13 10:18am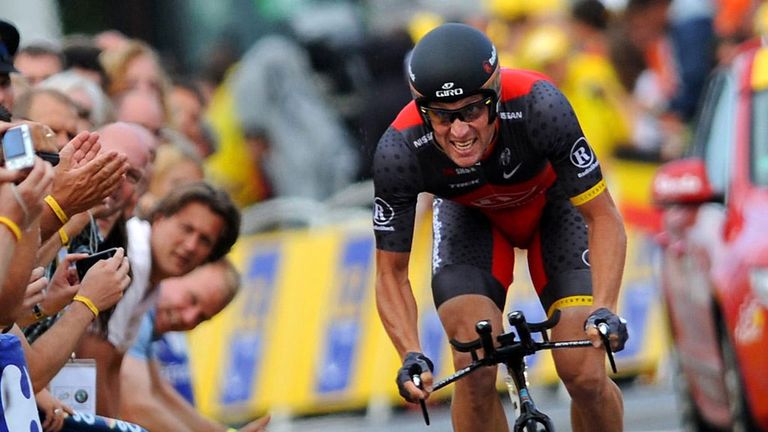 The American has been stripped of his seven Tour de France victories and admitted to Oprah Winfrey in a televised interview last month that he doped during all of his Tour successes.
He had been given until Wednesday to confess to his doping under oath, but USADA has now given him an extra two weeks.
Its chief executive, Travis Tygart, said in a statement: "We have been in communication with Mr Armstrong and his representatives and we understand that he does want to be part of the solution and assist in the effort to clean up the sport of cycling.
"We have agreed to his request for an additional two weeks to work on details to hopefully allow for this to happen."
USADA announced last year that Armstrong had led "the most sophisticated, professionalised and successful doping programme sport has ever seen".
And the International Cycling Union, cycling's world governing body, therefore stripped Armstrong of his seven Tour titles - none of which were reassigned - and he was also banned from sport for life.
Armstrong said to Winfrey that he would "be the first man through the door" to take part in a truth and reconciliation hearing.
Asked about such a hearing in an interview with cyclingnews.com, Armstrong said: "It's not the best way, it's the only way.
"As much as I'm the eye of the storm this is not about one man, one team, one director.
"This is about cycling and, to be frank, it's about all endurance sports."