Disgraced cyclist Lance Armstrong facing £7.6million lawsuit
SCA Promotions has filed a lawsuit for the return of more than £7.6million from Lance Armstrong.
Last Updated: 08/02/13 10:04am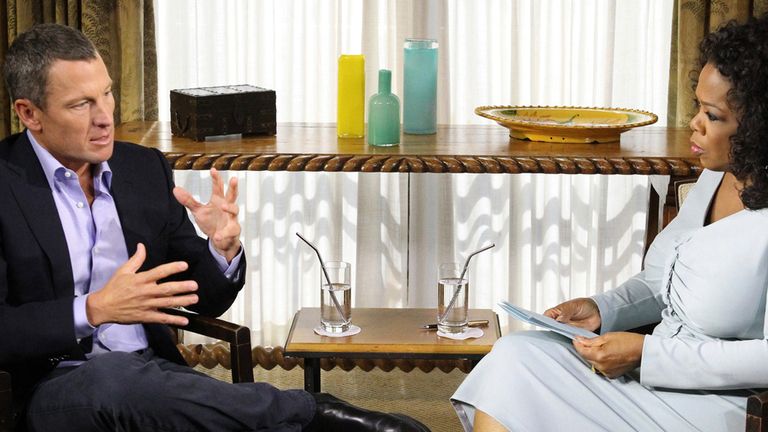 The company is seeking to recoup prize money it paid Armstrong after losing its case more than seven years ago, when the Texas provided sworn testimony that he had not doped during his career.
Armstrong confessed last month that he had used performance-enhancing drugs, which has opened him up to a host of legal actions.
Jeff Tillotson, a lawyer representing SCA Promotions, filed the lawsuit in Dallas State District Court on Thursday and says there is a strong prospect that Armstrong, his lawyer Tim Herman and agent Bill Stapleton will be called to give evidence.
"We will certainly seek to take their depositions on the relevant issues," said Tillotson.
"We feel confident that the key facts about what has happened are open and not in dispute.
"I don't think there's any dispute by Mr Armstrong or his lawyers that he lied under oath in our legal proceeding.
"The only question is what should be the penalty and consequence of that."
Armstrong will likely avoid criminal proceedings for perjury after lying under oath in the original case in 2005, given the passage of time.
SCA Promotions is seeking a minimum of 12million US dollars of Tour de France prize money, plus interest and costs.
Herman said this week that the dispute should be with Tailwind Sports, the owner of the United States Postal Service-sponsored cycling team Armstrong rode for, and not the cyclist.
An unsuccessful effort was made to settle the case out of court. The details of those negotiations are remaining private.
"Unfortunately we still remained far apart," Tillotson added. "We intend to press our claim for the return of the money.
"We've sued both Tailwind and Mr Armstrong. We think both have the obligation to give back the money.
"Whether it's Mr Armstrong giving it back to us, or Tailwind getting it from Lance and giving it back to us, the result will be the same."
The filing of the lawsuit came after the United States Anti-Doping Agency announced Armstrong wants to "assist in the effort to clean up the sport of cycling".
Armstrong was given a two-week extension to co-operate with investigators, having initially been given until yesterday to confess all under oath.
USADA has set a new deadline after the 41-year-old said he would be unable to meet the one imposed due to prior time commitments.
USADA chief executive Travis Tygart said in a statement: "We have been in communication with Mr Armstrong and his representatives and we understand that he does want to be part of the solution and assist in the effort to clean up the sport of cycling.
"We have agreed to his request for an additional two weeks to work on details to hopefully allow for this to happen."