Katusha given UCI WorldTour licence after appeal is upheld by the CAS
Katusha have been granted a WorldTour licence for the 2013 season after an appeal was upheld.
By Matt Westby
Last Updated: 15/02/13 11:40am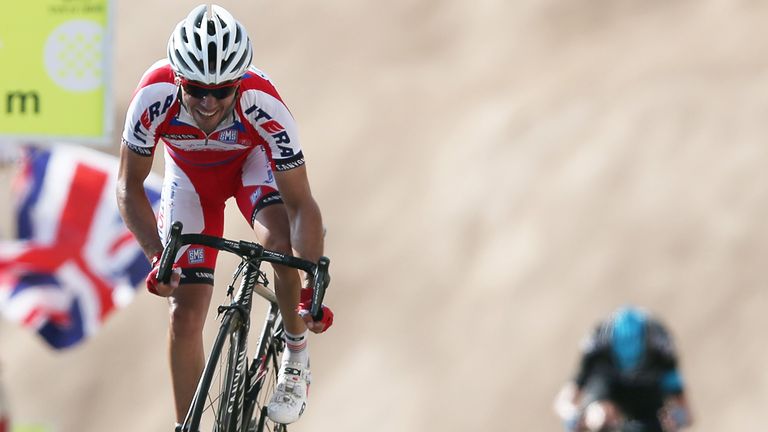 The Russian team were left off the International Cycling Union's list of 18 WorldTour-licensed teams when it was announced last December, despite the fact they ended the 2012 campaign as the world's No 2-ranked team and with the world's No 1-ranked rider, Joaquim Rodriguez, on their roster.
The UCI cited "ethical" reasons for their decision, but Katusha's management were incensed and mounted an appeal to the CAS, which heard the case last week.
In its response, published on Friday, the CAS said: "The CAS Panel did not reach the same conclusions as the UCI Licensing Commission and decided to uphold the appeal.
"According to the CAS decision, the application of Katusha Management SA to be registered as a UCI ProTeam for the season 2013 of the UCI World Tour is granted."
Relief
The news is an enormous relief for Katusha, not only as it guarantees them places in the world's biggest cycle races, including the Giro d'Italia and Tour de France, but also because it now means Rodriguez will not be leaving the team.
The Spaniard is a genuine contender for overall victory at this year's Tour and had been heavily expected to move to a new, licenced squad had the appeal failed.
Unlicensed teams have to rely on receiving wildcard invites to race in the grand tours and Classics, and with Katusha already having missed out on one for the Giro, there was a distinct possibility a Tour snub could have also followed.
The upholding of the appeal does throw up complications, however, not least that there are now 19 UCI WorldTour teams rather than the usual 18.
At best, this will result in races being reorganised in order to accommodate an extra team; at worst, it could see one of the 18 licenced teams lose their WorldTour place, or smaller teams lose their wildcard invites to the races that have already finalised their start lists.
Responding to the ruling, the UCI said in a statement: "The UCI acknowledges the Court of Arbitration for Sport (CAS) decision to uphold the application of Katusha Management SA to be registered as a UCI ProTeam for the season 2013.
"The UCI will now evaluate the consequences of this ruling and will communicate further in coming days, as soon as such evaluation has taken place."