Tyler Hamilton testifies at trial of 'Operacion Puerto' doctor Eufemiano Fuentes
Tyler Hamilton has claimed Eufemiano Fuentes supplied him with banned substances, including EPO, at the doctor's trial.
Last Updated: 19/02/13 8:36pm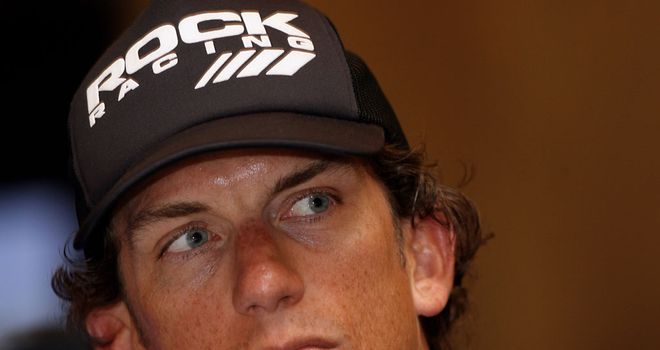 Hamilton also stated that Bjarne Riis, who currently manages the Saxo-Tinkoff team of Alberto Contador, introduced him to Fuentes.
Speaking by video link from the Spanish embassy in Washington DC, Hamilton described in detail the doping practices he was involved in while a client of Fuentes.
"Yeah he (Fuentes) gave me a calendar with a schedule of races, a schedule of when to take what performance-enhancing drug and if I remember right he gave me EPO," Hamilton told the court.
"He offered me EPO, testosterone, growth hormone, insulin, I think that's it. My biggest fear was something like this (trial) would happen."
Hamilton also claimed that while he was a client of Fuentes some of the transfusions were carried out by other people, such as former Spanish cyclist Alberto Leon who had no medical training.
Transfusions
During the testimony, the American described some of the adverse reactions he had to Fuentes' treatments.
He added: "I had a transfusion in July of 2004 (during the Tour de France) that gave me a bad fever and I felt sick. The reason why I knew was that 30 or 40 minutes later when I went to the bathroom my urine was black.
"The insulin I tried one time but did not like the way it made me feel, sweating, increased heart rate, just a strange sense."
Hamilton, who provided key testimony in the United States Anti-Doping Agency's case against Lance Armstrong, said he became a client of Fuentes after leaving the United States Postal Service team at the end of 2001.
He tested positive for an homologous blood transfusion - meaning blood of another person was found in his system - at the 2004 Vuelta a Espana.
Meanwhile, lawyers for former ONCE and Liberty Seguros team manager Manolo Saiz sais they no longer wish to call Contador to the stand. The Spaniard was due to appear in court on Friday.