British Cycling appoint Andy Harrison as new Programmes Director
British Cycling have appointed Andy Harrison as their new Programmes Director.
Last Updated: 13/03/13 1:47pm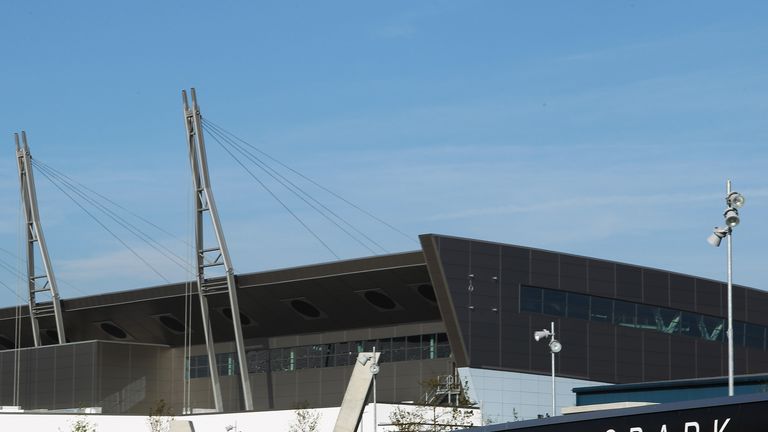 Harrison, who is the current Performance Operations Manager at the English Institute of Sport, will commence his new role in May and has been tasked with building on the successes of the last two Olympic cycles which have seen Britain win eight gold medals.
British Cycling Chief Executive Ian Drake said: "Andy Harrison's experience as a performance support and management expert for several major sporting bodies gives him a solid grounding for our new programmes director role.
"This is about creating a sustainable structure from which Britain can continue on its journey to become a cycling nation at all levels. It's going to be a challenge to ensure we can sustain the remarkable success that we've achieved so far.
"I'm confident that the addition of Andy to the team alongside Sir David Brailsford as performance director and Shane Sutton as head coach will give us the best possible chance of continued success."
Support role
The role was devised in order to support Sir Dave Brailsford, who is currently dividing his time as British Cycling's Performance Director and Team Sky's Team Principal.
Harrison, who trained as a sports scientist at the University of Liverpool and worked in that role for the Welsh Institute of Sport from 1997 to 2002, has worked for EIS for the past 10 years in both physiology and leadership roles.
In addition, he has acted as a consultant to professional football, rugby and Formula One teams, while in the past year he has also worked as high performance advisor at England Netball and was the Olympic team manager for Great Britain's women's water polo squad at the London Olympic Games.
Harrison said: "Having worked alongside the GB cycling team during their last two successful Olympic cycles, I am looking forward to becoming more involved with them as they work towards Rio.
"I think my experience and learnings from the elite sports industry will help drive the momentum which the team has picked up and I'm happy to have this opportunity to work with the GB cycling team."