Lance Armstrong urges Texas court to reject request for bonus repayments
Disgraced cyclist Lance Armstrong has asked a Texas court to reject a lawsuit seeking Tour de France bonus repayments.
Last Updated: 07/04/13 6:35am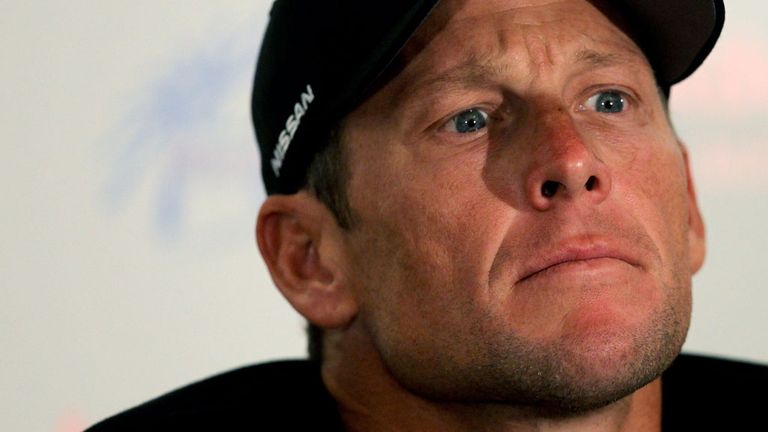 Dallas company SCA Promotions sued the American rider and his manager Bill Stapleton in February demanding more than $12m in prize money for winning the blue riband cycling event be paid back claiming Armstrong had committed fraud by using performance-enhancing drugs.
The sides started battling in 2005 when SCA was sued for withholding Armstrong's financial rewards. It was agreed a year later the Texan would be paid in a voluntary settlement.
Armstrong's court filings on Friday argued that settlement is legally binding and that it included language that it cannot be appealed.
The company argues it was cheated into the settlement because the 41-year-old, who withdrew from a swimming event in his home state on Thursday after an objection from the sport's international governing body, lied when testified under oath insisting he wasn't involved in doping.
An email from company spokesman Jeff Dorough read: "SCA does not believe that any prior occurrences in its litigation history with Lance Armstrong bar its attempts to seek recovery through legal channels today."
There are several legal cases already hanging over Armstrong.
In February, the US Justice Department joined a lawsuit alleging Armstrong concealed his use of performance-enhancing drugs and defrauded his long-time team sponsor, the US Postal Service.
The whistle-blower lawsuit was originally filed by former team-mate Floyd Landis. It alleges that riders on the postal service-sponsored team, including Armstrong, knowingly violated their postal service agreements by regularly using banned substances and methods to enhance their performance.
Landis was stripped of his 2006 Tour de France title for doping.
Armstrong has also been sued by the Sunday Times, which wants to recover US$500,000 it paid to settle a libel case the rider brought against the newspaper.
Armstrong has been banned from competition in Olympic sports for life by the US Anti-Doping Agency, whose investigation exposed the US Postal team's doping program.
He was stripped of his seven Tour de France titles after deciding not to defend doping charges filed against him last August.
In a television interview with Oprah Winfrey in January, Armstrong finally revealed he had taken performance-enhancing drugs during all seven of his Tour de France victories between 1999 and 2005.