Lance Armstrong: US government files lawsuit against disgraced cyclist
The United States Justice Department has filed its case in a joint-lawsuit against Lance Armstrong.
Last Updated: 24/04/13 1:37pm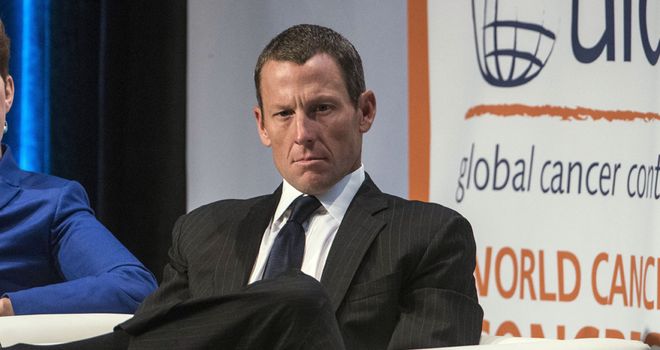 The government says Armstrong's use of banned substances, which he confessed to in January, violated his contract with the US Postal Service, which was the title sponsor of the American's team for six of his seven Tour wins.
The Justice Department is joining a whistle-blower lawsuit brought by Floyd Landis, Armstrong's former team-mate, under the federal False Claims Act. It had until Tuesday to file its complaint.
The aim of the suit is to recover sponsorship money from Armstrong. The Postal Service paid about US$40million (£26.2million) to sponsor Armstrong's team and paid the Texan himself US$17.9million (£11.7million) from 1998 to 2004. It is seeking to recoup triple what it lost.
Armstrong was stripped of his seven Tour titles last year after the International Cycling Union ratified a report by the United States Anti-Doping Agency that described him as a "serial cheat". He finally admitted to doping in a televised interview with the chat-show host Oprah Winfrey in January.
The Justice Department has also named Armstrong's former team director Johan Bruyneel and team management company Tailwind Sports as defendants in the case.
High stakes
It claims that by breaking the terms of the sponsorship contract, Armstrong and Bruyneel committed fraud against the US government.
"Defendants were unjustly enriched to the extent of the payments and other benefits they received from the USPS, either directly or indirectly," the complaint said.
Armstrong attorney Elliot Peters called the government's complaint "opportunistic" and "insincere".
"The US Postal Service benefited tremendously from its sponsorship of the cycling team," Peters said. "Its own studies repeatedly and conclusively prove this.
"The USPS was never the victim of fraud. Lance Armstrong rode his heart out for the USPS team and gave the brand tremendous exposure during the sponsorship years."
Armstrong has previously tried to settle the Landis whistle-blower lawsuit, but those talks broke down, before the government announced its intention to join the case.
Landis could receive a large share of any money recouped from Armstrong.