Lance Armstrong: UCI hits back at Usada chief Travis Tygart's 'cover-up' claims
Cycling's world governing body has refuted claims it was complicit in a cover-up Lance Armstrong's doping.
Last Updated: 26/04/13 3:32pm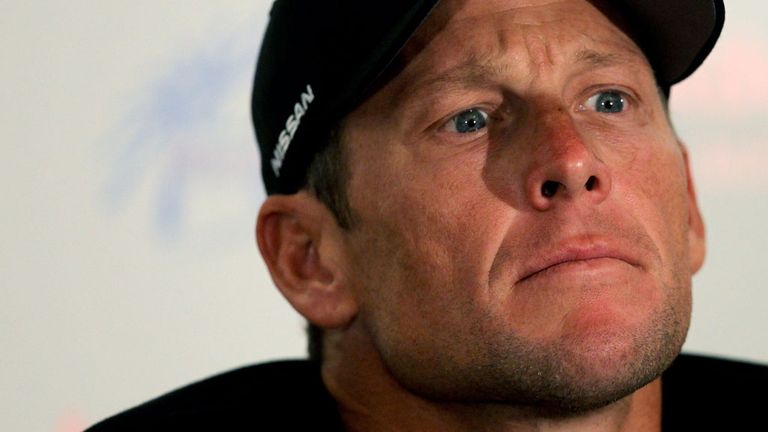 United States Anti-Doping Agency (Usada) chief executive Travis Tygart alleged earlier this week that Armstrong has evidence pointing to a cover-up.
If proven, it would heap further pressure on the International Cycling Union's (UCI) embattled leadership of president Pat McQuaid and his predecessor, and now honorary president, Hein Verbruggen.
The UCI responded in a statement, rejecting the claims and reiterating that it has nothing to hide, while also attacking Tygart.
"The fact is that Mr Tygart has no evidence of any wrongdoing and has chosen to make headlines on a convenient interpretation of a conversation he had with Lance Armstrong," a UCI spokesperson said.
"He should establish the facts before jumping to conclusions. The UCI welcomes any assistance and clarification that Lance Armstrong may wish to give Mr Tygart on the matter."
The UCI disbanded an independent commission it established to investigate the contents of the Usada dossier that led to Armstrong's downfall. He was stripped of his seven Tour de France titles, handed a life ban and subsequently admitted to using performance-enhancing drugs.
Fighting talk
Tygart expressed hope that the UCI would continue to investigate historical claims of a cover-up and failings regarding Armstrong.
The UCI reminded Tygart that the independent commission was disbanded after Usada and the World Anti-Doping Agency (Wada) withdrew co-operation over the subject of an amnesty for witnesses, which cycling's world governing body, initially at least, did not want to allow.
"It's all very well Mr Tygart talking about co-operation, but let's not forget that the independent commission was only disbanded because of Usada's and Wada's point-blank refusal to co-operate with it," the UCI spokesperson added.
"Simply, the UCI was left with no choice but to close it down; it made no sense to go forward without the participation of these two bodies.
"One can only assume that their refusal to cooperate with the independent commission was due to their fear that their own shortcomings would be exposed.
"No attempt by Travis Tygart to rewrite history will change the fact that Usada failed to catch Lance Armstrong having tested him just 49 times during his career. The UCI by comparison tested Armstrong 189 times."