UCI president Pat McQuaid could lose Cycling Ireland's nomination
Pat McQuaid's candidacy for re-election as UCI president has been called into question.
Last Updated: 27/04/13 2:57pm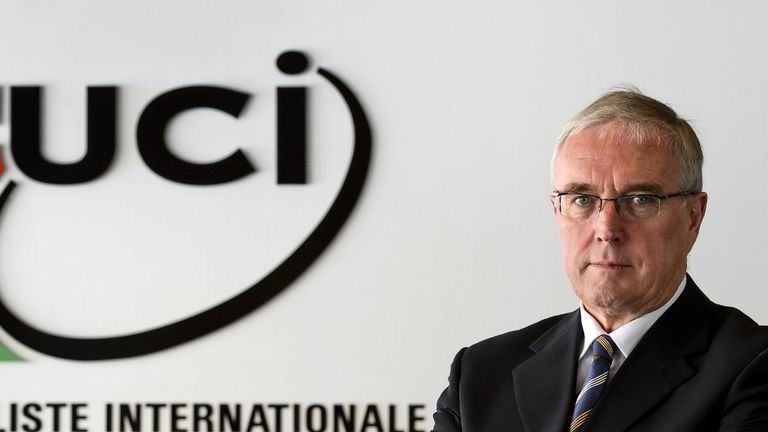 Former board member Anthony Moran has called for an Extraordinary General Meeting, which would allow club members to vote to overturn the ratification.
Moran, a former vice chairman of Cycling Ireland, was the only person to vote against McQuaid's nomination for a third term as president.
He went on to resign from the board, stating that he had lost all confidence in professional cycling which has been in turmoil for years but reached a new low in 2012 with the Lance Armstrong doping scandal.
The EGM will discuss "matters which have arisen following the decision taken at its board meeting on April 12 to nominate Mr. Pat McQuaid."
Cycling Ireland chief executive Geoff Liffey says details of the meeting will be circulated to member clubs next week.
McQuaid has been president of the UCI since 2006 after eight years as road commission chairman, a period that included the years when Armstrong won his seven Tour de France titles.
The Texan was stripped of his seven yellow jerseys last year and eventually admitted leading a sophisticated doping programme inside his team.
If he loses the nomination from the Irish federation, McQuaid could still get backing from another nation, most likely Switzerland where he lives near the organisation's headquarters in Aigle.
The vote for the UCI president will be made in September, at the World Championships in Florence, although as yet there is little competition lined up to take on McQuaid if his nomination is ratified.