Sir Bradley Wiggins refuses to rule out being Team Sky leader at Tour de France
Sir Bradley Wiggins has refused to rule out leading Team Sky at this summer's Tour de France.
By Matt Westby
Last Updated: 29/04/13 5:39pm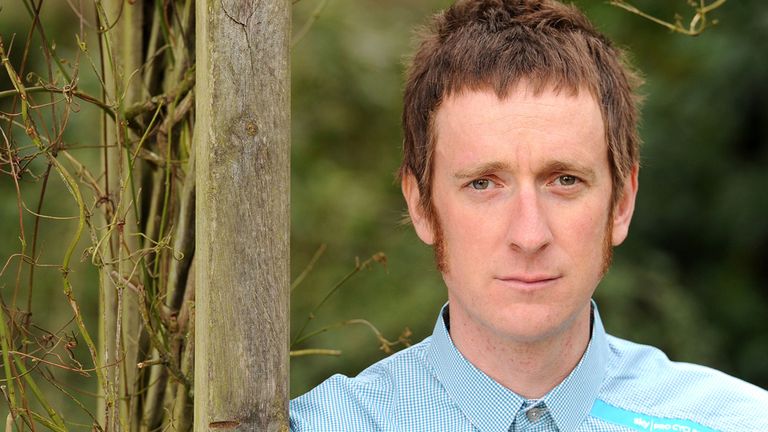 The 33-year-old Briton is currently preparing for next month's Giro, where he hopes to challenge for overall victory before returning to training ahead of the start of the Tour five weeks later.
His Team Sky team-mate and last year's Tour runner-up, Chris Froome, said earlier this month that he would be "100 per cent leader" in France, but Wiggins cast doubt on that on Monday by revealing team principal Sir Dave Brailsford may not make a final call until midway through the three-week race.
He said: "You always plan for the best-case scenario, and that best-case scenario is I win the Giro, I come out of it, stay healthy, we do all the training camps in between the Giro and the Tour, Chris's preparations continue as they are, he ends up probably winning the [Criterium du] Dauphine, and we both arrive at the Tour ready to go in the best possible condition, and then Dave has got to make a call as to who is the leader.
"All being well, it may be that we both end up joint-leaders for that first week, until the racing decides [who will lead from then on].
'Racing will decide leader'
"Without racing against each other when we hit the mountains or whatever, the racing then decides naturally who the leader becomes.
"And that may be that we both stay in contention, and then Chris wins a mountain stage and takes the yellow jersey, in which case there is a natural hierarchy there. Then I try to finish second, as he did last year.
"That is in an ideal scenario. That may not happen. There may be a clear-cut leader before we even get there. I could crash in training tomorrow."
Wiggins is heading to the Giro, which takes place from May 4-26, in a bid to add a second Grand Tour victory to his palmares.
He is one of the favourites to win and should he prevail, it sets up the possibility of completing the rare but coveted Giro-Tour double, last achieved by Italy's Marco Pantani in 1998.
Giro-Tour double
Wiggins is keen to cement his legacy of one of the finest all-round riders of all time and admits the double holds strong appeal.
"As the years have gone on, I have realised maybe I am of capable of this [the double]," he added. "Two years ago I would never have imagined I would even try to win the Giro because it was always about trying to win the Tour.
"Now I have managed to win the Tour, you think if I am capable of doing that - if we keep training this way and look at the improvements over the last 18 months.
"It is just seeing what you are capable of doing with each year that goes past. It is just an exploration of what you can do each year."