Track Cycling World Cup to be held in Manchester in November
Manchester will host the first round of the 2013-14 Track Cycling World Cup, between November 1-3.
Last Updated: 01/05/13 3:09pm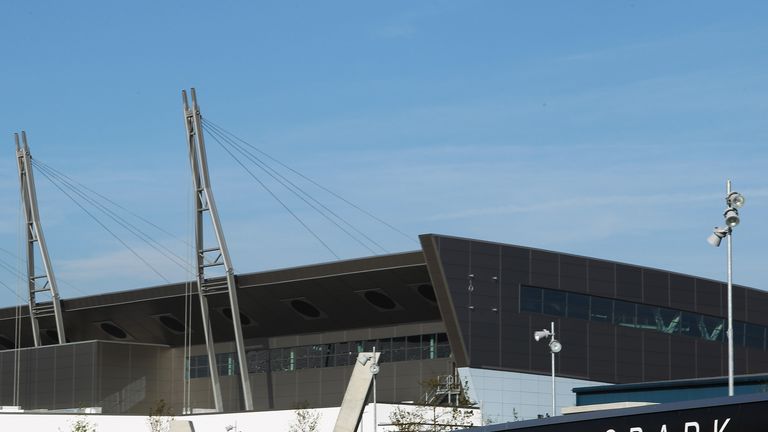 It will be the first time the city has hosted the competition since 2011.
British Cycling spokesman Jonny Clay said: "We are very happy that the UCI have again awarded our stakeholder group a round of the Track Cycling World Cup, recognising the ongoing support of our venues, UK Sport and British Cycling for the UCI's series and the sport of cycling as a whole.
"Returning to Manchester marks the start of a journey to Rio that we hope will culminate in welcoming the UCI Track Cycling World Championships to London in 2016 and we await positive news on the outcome of that bid."
Speaking on behalf of UK Sport, Esther Nicholls said: "We are so pleased that the UCI Track Cycling World Cup will once again be returning to the Manchester Velodrome, which has played host to so many fantastic track cycling events since 2002.
"Through our £27million Gold Event Series, we have been working hard to build an incredible programme of major international sporting events for the UK to host after London 2012 and hope this is the first of a number of major international cycling events to be staged in the UK in partnership with the UCI.
"In partnership with British Cycling and London we look forward to the decision in relation to our bid to stage the 2016 Track Cycling World Championships in the London Velodrome, the legacy venue from London 2012 Olympic and Paralympic Games. "
Sir Richard Leese, leader of Manchester City Council, said: "The UCI Track Cycling World Cup will see the world's best cyclists compete at the National Cycling Centre in Manchester, the proud home of British Cycling.
"Having recently hosted the UCI BMX Supercross World Cup the National Cycle Centre will once again treat cycling fans to an international competition of the highest calibre."