Giro d'Italia: Stage 15 route shortened due to snow in Alps
Stage 15 of the Giro d'Italia on Sunday has been shortened due to bad weather and snow in the Alps.
Last Updated: 18/05/13 8:46pm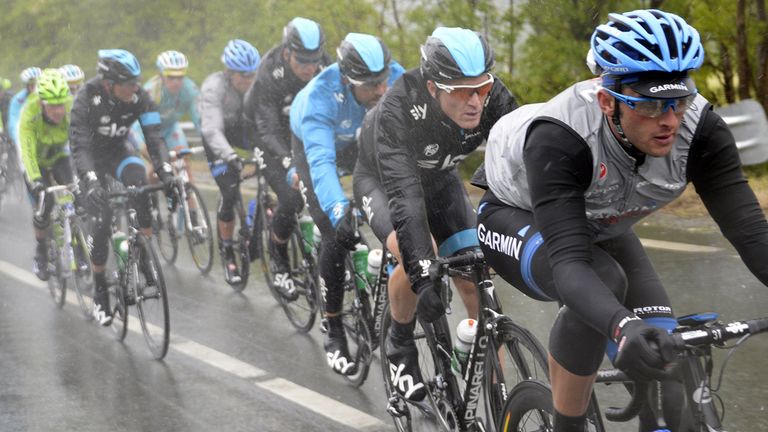 Last minute adjustments also had to be made to Saturday's course and the finish on Sunday will now be situated 4.25 kilometres from the top of the Col du Galiber in France.
"The Direction of the Giro d'Italia integrally confirms the original itinerary except for the last 4.25 km," the organisers said in a statement.
"Considering the ever-changing weather conditions, should the weather deteriorate during the night, the Direction of the Giro reserves the right to make further modifications in order to protect the riders' and caravan's safety."
The new finish will be at the monument to the late Italian rider Marco Pantani, who was the last rider to claim the Giro and Tour in the same year, 1998.
Pantani secured his victory in the Tour de France with an attack on the 18-km Galibier climb.
Vincenzo Nibali of Italy holds the overall lead after finishing second behind Mauro Santambrogio on stage 14.