Brian Cookson announces UCI candidacy with vow to 'restore cycling's credibility'
British Cycling boss Brian Cookson has announced he will stand for presidency of the UCI later this year.
Last Updated: 04/06/13 6:56pm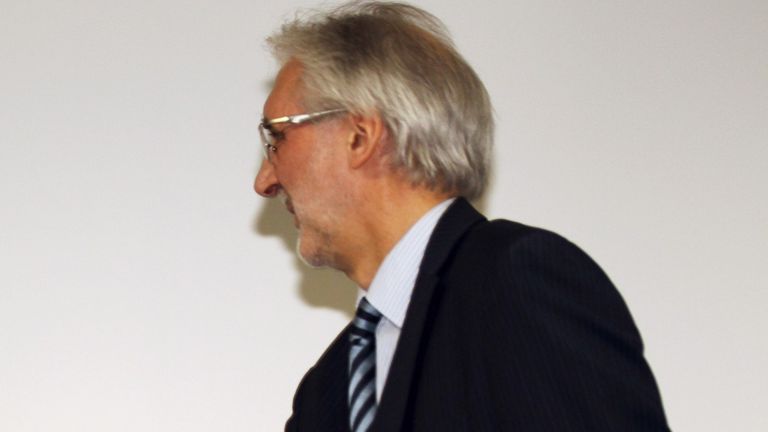 The 61-year-old, who has overseen a huge rise in cycling's popularity in the United Kingdom during 16 years in his current role, will put himself up for election at the UCI's annual conference in Florence in September.
Current president Pat McQuaid has been criticised for his handling of the Lance Armstrong affair, while the organisation as a whole has come under fire from the World Anti-Doping Agency.
And Cookson will campaign with a vow to "restore cycling's credibility" if elected.
He said: "Many good things have happened in our sport around the world in recent years, and I am proud that British cyclists and British events such as London 2012 have played their part in showing what a superb sport we have in cycling, in all its diversity.
"But the passion I and many others have for cycling cannot hide the fact that our international body, the UCI, remains hugely distracted, continuing to flounder in waves of damaging historical controversies.
"For far too many people our sport is associated with doping, with decisions that are made behind closed doors and with ceaseless conflicts with important members of the cycling family and other key stakeholders.
"I passionately believe that the UCI needs to embrace a new way of doing things, and address, head on, some of the critical challenges facing our sport.
"We must restore cycling's credibility. The first priority for the new UCI president must be to change the way that anti doping is managed so that people can have confidence in the sport."
An independent panel convened to examine possible UCI complicity in the Armstrong scandal was disbanded before it could report.
And Cookson said: "We must also urgently carry out a fully independent investigation into the allegations of corruption in this area which have so damaged the UCI's reputation.
"If elected I will devote myself to rebuilding relations with WADA and establishing with them a completely independent body to deal with anti-doping in cycling so that no-one can doubt that it is being tackled without fear or favour."