Sean Kelly defends under-fire UCI president Pat McQuaid
Sean Kelly has defended under-fire UCI president Pat McQuaid, describing criticism of his fellow Irishman as 'harsh'
Last Updated: 15/06/13 4:55pm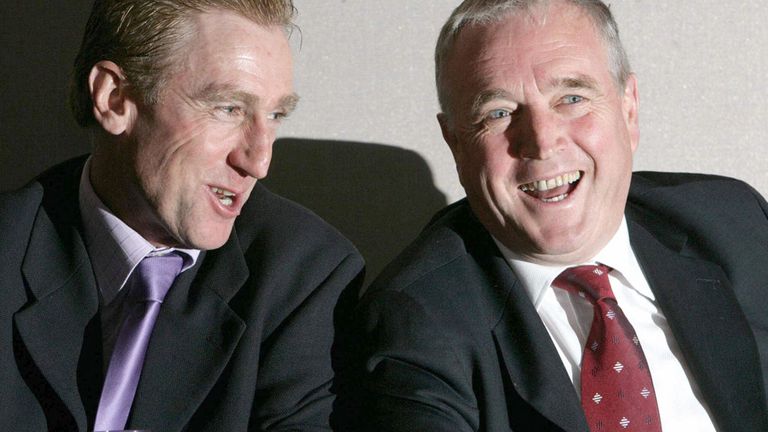 During McQuaid's on-going tenure as president of cycling's world governing body (Union Cycliste Internationale), the sport has been rocked by the Lance Armstrong doping scandal.
After Armstrong was banned from the sport and stripped of his seven Tour de France victories, the World Anti-Doping Agency severely criticised the UCI, whose independent panel established to examine its own alleged complicity in the case was disbanded before it could report.
McQuaid was the target of much of this flak, although Kelly thinks the critics have been too harsh on the 63-year-old who was elected president of the UCI more than seven years ago.
McQuaid is hoping to be re-elected as president but before UCI members vote in September, the Dubliner must first get the backing of his own federation.
At the weekend, cycling clubs in Ireland will decide whether to nominate McQuaid for re-election at an extraordinary general meeting.
If given the thumbs-up by his fellow countrymen, McQuaid will have to fend off the challenge of Englishman Brian Cookson who is keen to become the next president of the UCI.
Credit
But 57-year-old Kelly, a four-time green jersey winner at the Tour de France, said: "I definitely think Pat does not get enough credit for what he has done.
"It was a real difficult time for cycling. These were bad years for cycling and McQuaid has suffered because of that.
"But we must also remember the good things he has done. He has managed to improve the image of cycling in the last few years with the introduction of the biological passport (to eradicate doping in 2008).
"That has been working very well. It has taken a lot of riders out of the sport and I think the sport is better for it at the moment.
"When we look at the way cycling is going, he has done a good job in the latter years."
As for the forthcoming UCI election, he added: "It will be an interesting one because with Brian Cookson coming in it is going to be a big challenge.
"It's going to be very close. I don't know how it's going to go."