Tour de France: Reigning champion Sir Bradley Wiggins doubts he can win race again
Sir Bradley Wiggins does not believe he has it in him to win the Tour de France again.
Last Updated: 21/06/13 4:38pm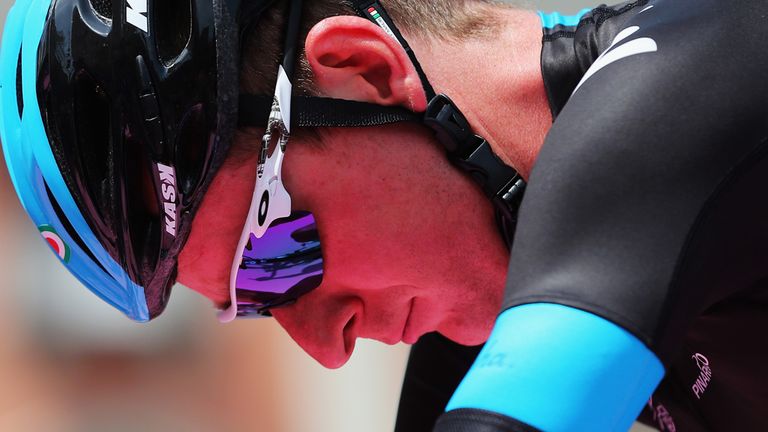 Wiggins became the first British cyclist to win the world's most prestigious race last year.
The Team Sky superstar will not be present this year because of injury, leaving Chris Froome as the team's leader and race favourite.
Asked if he felt he could win the Tour again, the 33-year-old said he felt he could, but is now beginning to doubt whether he wants to put himself and his family through such physical and mental rigours again.
He told Sky Sports News: "I think if I wanted to I could make the sacrifices to do that, but to be honest I don't know if I have it in me to do that. I think there are other things now that I am content with in my life - and I give more time to.
"There are other things within cycling that I want to do. Maybe not the Grand Tour level so, I think there are other goals that I want to pursue - that I've always wanted to pursue.
"But again, at this stage it's just about concentrating on what I've got ahead of me really and we'll get to the end of the season. And as we do, sit down with the team and start planning for the next couple of years or the next year in the goals that we set.
Keep going
"I don't know. I'm 33. I'm still racing. Six years ago I never expected to still be racing - I always planned to retire at 32, after London. So we'll just keep going and see."
Wiggins is on the road to recovery and is aiming to return to racing in the Tour of Poland, which begins on July 27.
He will then ride on home roads at the Tour of Britain as he builds up to one of his season's new major goals - the World Time Trial Championship.
"I've always wanted to wear the rainbow jersey," he told Team Sky's official website.
"When I won the time trial at the Olympics last year I thought to myself, 'I'd love to add the World title to that'. I'm under no illusions though, it's not going to be easy.
"Tony Martin and Fabian Cancellara are two of the greatest time triallists of all time and it's going to take a lot of effort to be up there with them.
"I'm really keen to put the work in for that over the next few months and this is something that I've always wanted to do."