Jan Ullrich finally admits to doping during his professional cycling career
Former Tour de France winner Jan Ullrich has admitted to blood doping but remains adamant that it was not cheating.
Last Updated: 22/06/13 10:05am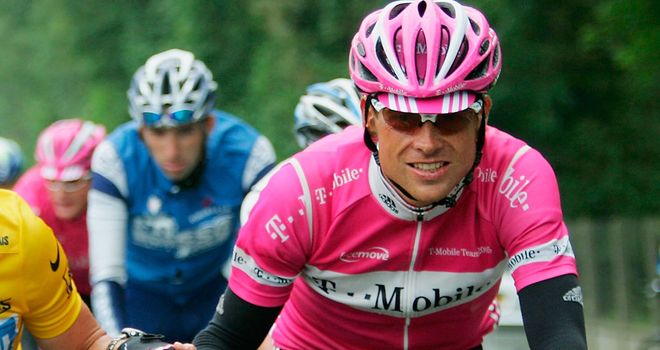 The German, who won the race in 1997 and finished second on five other occasions, told Focus Magazine that he was part of Dr Eufemiano Fuentes' doping programme but said he only ever used his own blood.
Ullrich, who retired in 2007, served a two-year suspension for his part in the Operacion Puerto scandal, but until now had never admitted his guilt.
However he claims he was only keeping up with the doping habits rife in the peloton and still believes his successes were as much down to pure talent and hard work.
"Yes, I availed of Fuentes' treatments," Ullrich said. "The subject is history for me. I want to look forward and never back.
"Almost everyone at the time was taking performance-enhancing substances. I have taken nothing that was not taken by the others.
"It is only cheating for me if I get an advantage which was not the case. I just wanted to ensure I had an equal opportunity.
"The area where it harmed me most was regarding my public image and possible health issues - which I don't have.
"The victories still came down to talent, performance, team spirit and will to win.
"I always knew Lance Armstrong would not get away with it, even if he was probably for years protected by one or the other institutions and the world governing body.
"Neither of us thought we were guilty of anything. I'm not better than Armstrong but no worse. The great heroes of the past are today people with flaws with which we must cope. "