ICU leadership challenger Brian Cookson vows to restore trust and credibility to cycling
Brian Cookson has vowed to restore trust and credibility to cycling as he outlined his ICU leadership challenge.
Last Updated: 24/06/13 10:57pm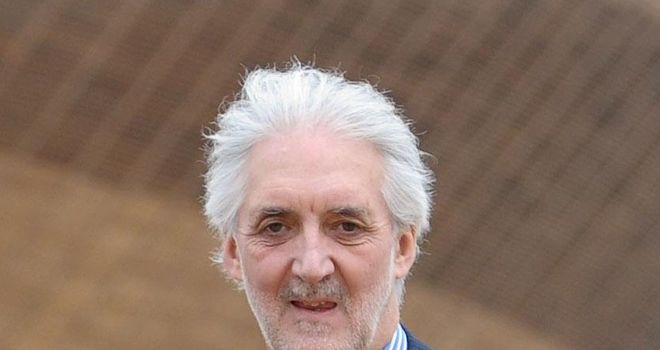 Cookson is so far the only person to challenge McQuaid's leadership as the Irishman, who has been UCI president since 2005, seeks to be elected for a third term in September.
Several pledges have been made by Cookson, including to tackle the perceived failings of the eras of McQuaid and his predecessor, Hein Verbruggen.
Both McQuaid's and Verbruggen's reigns have been tarnished by systematic doping in the sport, epitomised by Lance Armstrong's domination of the Tour de France from 1999 to 2005.
Tackling the use of performance-enhancing drugs led the agenda in Cookson's manifesto, revealed on Monday in Paris just yards from where the UCI was founded in 1900, but Cookson declined to wade into a war of words with his presidential rival.
"I want to focus on what I think I can do," said Cookson, who has been British Cycling president since 1996.
"What's clearly come out of the massive amount of debate and discussion over the last few months and the UCI's own stakeholder consultation is two things. One: the image of cycling is completely damaged by the way in which it has been run and, secondly, that that has undermined the credibility of the leadership.
"It needs a change in leadership to bring about any meaningful change in the way we handle the critical, credibility issues which are damaging our sport."
Cookson, whose manifesto is titled 'Restoring Trust, Leading Change' and places anti-doping at the top of the agenda, added: "I love the sport and I'm increasingly frustrated about the way it's been governed and led and I think I can do a better job.
"Part of the problem is that the UCI has consistently and unnecessarily sought conflict and argument with other organisations, the very organisations with whom it should be collaborating and co-operating to develop cycling and to tackle the most insidious problem which is doping."
Investigate
Cookson plans to investigate claims of complicity of the UCI in the use of performance-enhancing drugs and to work together with cross-sport organisations such as WADA, with whom McQuaid has had a public spat.
Cookson would establish "a completely independent anti-doping unit, managed and governed outside of the UCI and in full cooperation with the World Anti-Doping Agency (WADA)," he said, as he is unhappy with the current situation at the UCI headquarters in Switzerland.
Cookson added: "The office of anti-doping is just down the office from the president's office. That can't be right if we're going to have a really independent, genuinely transparent way of handling anti-doping.
"We have to separate those things out physically, literally and administratively. That has to be done in a way supported by WADA."
As well as rebuilding trust, tackling anti-doping and growing cycling globally, Cookson promised to develop women's cycling, overhaul road racing and strengthen the sport's credibility within the Olympic Movement, expanding the number of athletes permitted and disciplines.
Cookson would have to relinquish his role as British Cycling president if successful and has already stepped back from the operating board of Team Sky, a liaison committee between British Cycling and Tour Racing Limited, the company which runs Team Sky.