Brian Cookson unhappy with Pat McQuaid bid for re-election to International Cycling Union
Brian Cookson has criticised the decision to allow UCI president Pat McQuaid to stand for re-election.
Last Updated: 30/07/13 12:09pm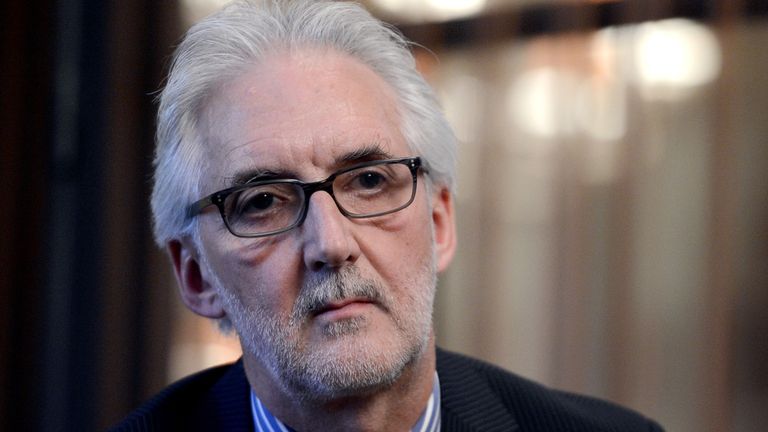 McQuaid's own federation, Cycling Ireland, voted not to endorse his push for re-election, but a proposal has been put forward that would allow candidates to be nominated by two other federations, even if they are not supported by their own country.
A spokesman for Cookson's campaign said: "This is an embarrassment to cycling and a naked attempt to change the rules midway through the election.
"We must do better than this if we are to restore confidence in the governance of cycling."
The Malaysian Federation has suggested the rule change that would act retrospectively, allowing McQuaid to stand again.
The 63-year-old has been nominated by the Thailand, Moroccan and Swiss federations, although the latter's nomination is being challenged in court on the basis that the endorsement was "unconstitutional and made without proper authority".
Skins action
Sportswear firm Skins are part-funding the costs of the legal action.
Skins chief executive Jaimie Fuller launched the campaign group Change Cycling Now and they have offered financial support to the Swiss challenge.
"The decision to endorse is tainted on both procedural and substantial grounds and constitutes a clear attempt by Mr McQuaid to circumvent the fact that Cycling Ireland, his own national federation, has democratically decided not to present him again for re-election," read a statement from Skins.
"The amount of arbitration fees required to enable the claimants to pursue their pursuit of justice are substantial and are beyond the financial capacity of the individuals concerned.
"Skins have therefore agreed to provide financial support for their share of the arbitration fees along with the legal support that they have been providing."
McQuaid is expected to testify in court in Zurich on 22 August.