Liam Phillips proud to put BMX on British sporting map after world championship victory
World champion Liam Phillips has expressed his pride at putting BMX on the sporting map.
By Matt Westby
Last Updated: 01/08/13 1:51pm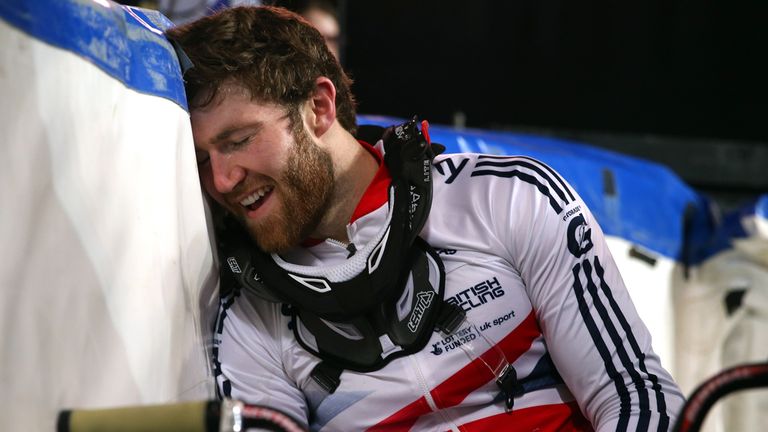 The 24-year-old from Somerset won every race in a dominant display as he became the first Briton since Dale Holmes in 2001 to receive the rainbow jersey.
His success continued another glorious year for Britain in cycle sports, following on from Chris Froome's victory at the Tour de France and Becky James's double gold medal haul at the Track Cycling World Championships in February.
Phillips was delighted to keep that momentum going and simultaneously hand BMX the level of attention normally reserved for road and track cycling.
"It is a great feeling to have helped put BMX on the map," he said. "It is a sport I have been involved with for such a long time and I have always been passionate about raising the profile of the sport and I think that is why the last few days have been so difficult to understand, because the sport is receiving some recognition, and that is something I have wanted for such a long time.
'Humbling'
"It just feels quite humbling that I have achieved what I wanted to achieve, but in return, the sport is benefiting as well."
Phillips's victory made amends for his 2012 Olympic campaign, which was blighted by a broken collarbone and shoulder blade in the build-up and crash in the final.
Twelve months on, he went to Auckland both fully fit and on form, and then delivered on the big stage with a flawless performance.
"As far as BMX races go, you don't have too many days like that," Phillips added. "I didn't put a foot wrong. It was pretty much perfect from start to finish.
"Going into the Olympics, having broken my collarbone and shoulder blade ten weeks before, it was always going to be difficult there.
Inspiration
"But this year, I went into these world championships having had the most perfect preparation. I didn't have any doubts or questions. It was a case of knowing that I had done the work and if I was to perform to my capabilities, I was going to be difficult to beat."
Phillips now has one eye on adding an Olympic title to his world crown in Rio in 2016, but is also hoping his victory proves to be an inspiration for other BMX riders coming through the British Cycling Olympic Academy Programme and triggers wave of success.
"I have come from a very similar position to those guys in terms of where they are at physically now," he added.
"They are a very similar weight, their strength is the same - all departments are very similar - so if they can see me training every day with a rainbow jersey, it just gives them belief to keep working hard and go out and achieve the same."