UCI president Pat McQuaid says claims his nomination was too late are 'outrageous'
Pat McQuaid has hit back over claims that his nomination for next month's election came too late.
Last Updated: 17/08/13 11:02am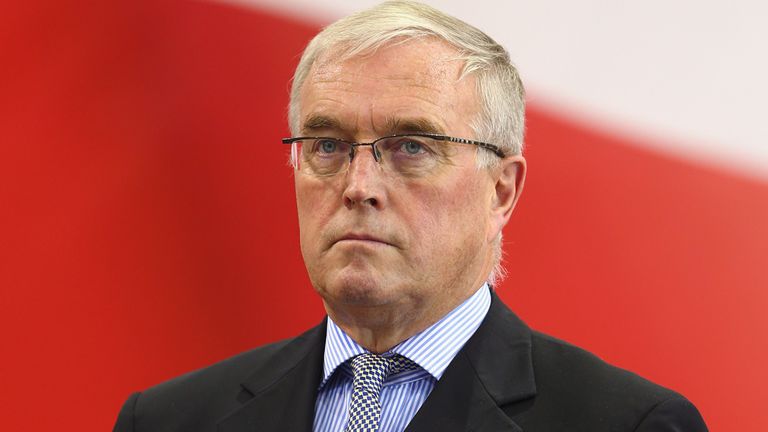 The Irishman is seeking a third four-year term as president and will go head-to-head with British Cycling president Cookson at a vote next month, with their power struggle having become more and more hostile.
Cookson described McQuaid's nomination by the Thai and Moroccan federations, which followed the withdrawal of the Irish nomination and a legal challenge to a Swiss nomination, as a 'farce'.
"I do not fear an open election and I am not at all concerned by my ability to secure the support and votes that I require to be re-elected as UCI president," McQuaid said in a statement.
Challenge
"While it would appear that Brian has lost confidence in his own ability, I continue to challenge him to allow the UCI congress and its voting delegate to decide."
Cookson further argued McQuaid's most recent nomination came in after the deadline but he says no rules have been broken and called the claims 'outrageous'
"Brian must immediately make a statement on whether he believes that to be true and if he believes otherwise he has duty to ensure that this allegation is publicly withdrawn," McQuaid added.
"As the president of British Cycling, Brian Cookson must explain his decision to allow his federation - that is funding his campaign - to behave in this way and to use its considerable financial clout to employ lawyers to challenge issues in the election."
Cookson did indeed respond in a statement, insisting he wanted nothing more than a fair election.
Cookson retort
He said: "Sadly today we have seen yet another attempt by the existing UCI president, Pat McQuaid, to denigrate the current presidential election process.
"I want nothing more than an open and properly conducted democratic election and vote for the UCI presidency. To suggest otherwise is nonsense.
"It is also true that I, and many in our sport, have legitimate and growing concerns about the retrospective rule bending and attempted manipulation that is taking place at present.
"In my view it is therefore absolutely correct that British Cycling and others have raised concerns regarding proposed rule changes which have a direct impact on the election process now under way. These concerns need to be addressed.
"Far from ducking these issues, for the good of cycling and the reputation of the UCI, it is critical that openness and transparency guide our procedures and not desperate manoeuvres and outbursts by Mr McQuaid."