New blow for Pat McQuaid candidacy as Swiss withdraw backing for UCI president
Swiss Cycling has withdrawn its nomination for UCI president Pat McQuaid to stand for a third term in office.
Last Updated: 23/08/13 5:33pm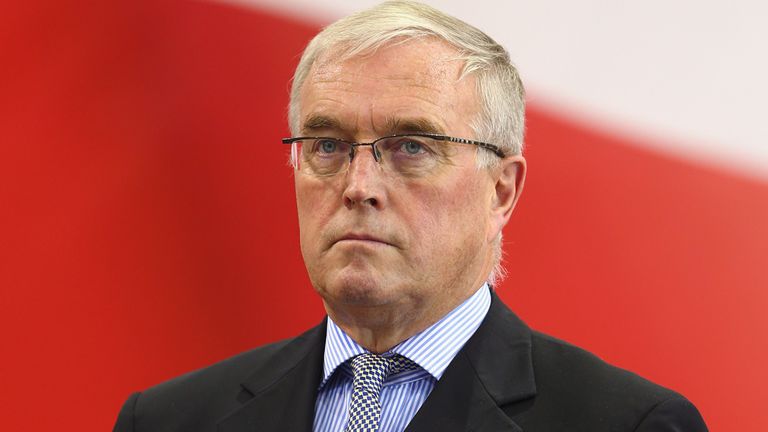 Irishman McQuaid is a Swiss resident and turned to his adoptive country for support after failing to receive the backing of his home federation in his attempt to oppose rival candidate Brian Cookson at September's election.
Three members of Swiss Cycling challenged the decision to back McQuaid, and a tribunal was due to arbitrate on Thursday.
But that hearing will not now happen after a statement confirmed Swiss Cycling's change of heart.
It read: "The director of the Swiss Cycling committee returned to the decision of May 13, 2013 concerning the appointment of Pat McQuaid and decided to withdraw the nomination of Pat McQuaid for his re-election as president of the UCI.
"Consequently, the arbitration requested by the three members of Swiss Cycling is cancelled, since there is no reason."
There are now doubts over whether McQuaid will be in a position to challenge British Cycling chief Cookson when voting takes place at the end of next month.
McQuaid retains the backing of the Thai and Moroccan cycling authorities, but the UCI Congress is yet to ratify a proposed constitutional amendment required to validate their support as a formal nomination.
The Congress will decide next month whether to approve a rule change which allows nominations from "two federations other than the federation of the candidate" rather than just the support of the candidate's home federation.
In the meantime Cookson believes the action taken by the Swiss is "of real significance" to the election.
He said: "It leaves Mr McQuaid in a very difficult position, particularly when viewed alongside his failure to receive a nomination from his own national federation as required under the constitution of the UCI.
"It also places further question marks against his other 'nominations' whose validity is in serious doubt and remain a matter of genuine concern to many in the cycling world.
"No attempts at manipulation and legal bluster can take away the doubts and questions. The important principle in any democracy is that you must respect the rules as they are, not how you'd like them to be.
"My hope remains that we have a democratic process based on the rules of the race when it started rather than those made up half way through."
And Jamie Fuller, a businessman who funded the Change Cycling Now pressure group and a long-time opponent of McQuaid, has called on the president to abandon his candidacy.
Fuller said: "This should finally signal an end to Mr McQuaid's quest for re election. Mr McQuaid should now accept that the writing is on the wall and stop this ridiculous charade."