Sky Scholars Lucy Garner and Quillan Isidore target future success
Sky scholar Lucy Garner hopes she can play a part in helping people understand cycling better.
Last Updated: 02/09/13 4:53am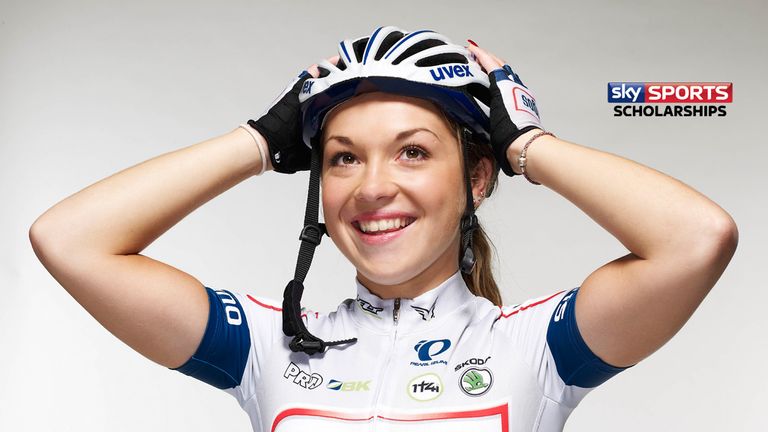 Garner and BMX cyclist Quillan Isidore were both studio guests on Sky Sports News on Friday afternoon.
Garner explained her passion for the sport runs in the family and revealed she hopes being a scholar will help her on the path to Commonwealth and Olympic glory in the coming years.
"My grandparents were both racing cyclists and my dad and my uncle cycle to work and have always been passionate about cycling so I've been brought up around a bike," she said.
"I'm so passionate about the sport and I think it's such a good sport to be a part of.
"GB as a nation know we're so good at cycling but they don't really know the tactics behind them and I'd love to be able to educate them.
"It's the Commonwealth Games next year is a huge opportunity for me and Rio is a big aim. It's my first year as a senior now I want to get good experience leading up to that.
"It's really nice to have someone who believes in you, once you have that then you can believe in yourself. Obviously with a Sky scholarship you're at an advantage so it helps for the future."
BMX cyclist Quillan Isidore believes being part of the new group of scholars will allow him to focus solely on the sport but insists he is going to take things one year at a time.
"This is amazing, it's really exciting news," said the 16-year-old.
"It's going to take a lot of stress off me. I can pay for all the European races and not worry about how I'm going to get there. It will help massively."
"I'm taking it year by year and come 2016 hopefully the BMX squad get three riders to go not just one as we did the last two Olympics."