Fernando Alonso's deal to take over Euskaltel-Euskadi is officially off
Euskaltel-Euskadi will soon begin to wind down operations after the collapse of their deal with Fernando Alonso.
Last Updated: 23/09/13 4:32pm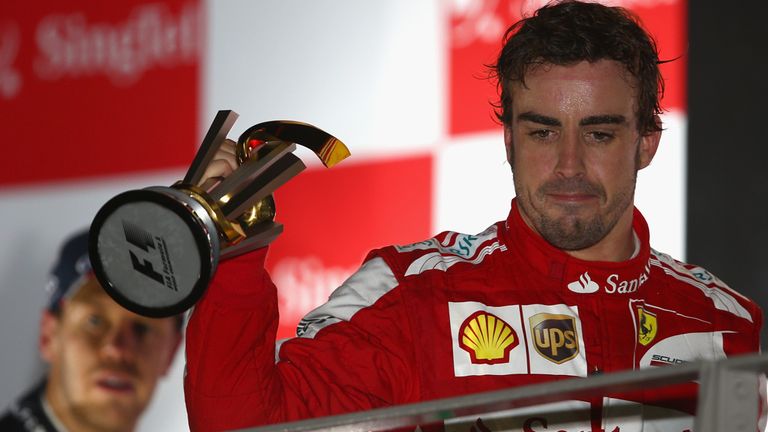 Alonso, a massive cycling fan and close friend of former Tour de France winner Alberto Contador, had agreed in principal to take over the team featuring leading Spanish riders Samuel Sanchez and Igor Anton.
The team lost more than £3m in local Government funding due to spending cuts, a shortfall taken on by telecommunicatons giant Euskaltel, but they announced in August that kind of financial support could not be supported in the long-run.
The breakdown of the Alonso deal makes it more likely that the team will disappear after 19 years, only weeks after they won the team classification at the Vuelta a Espana.
"The negotiations between Euskaltel and the representatives of Fernando Alonso for the acquisition of the cycling team Euskaltel Euskadi on behalf of the Asturian driver, which began with an agreement in principle on August 31, have ended without an agreement," the team said in a statement.
"For Euskaltel it is sad news that after the hope generated by the agreement in principle, a definitive agreement has not been formalised to guarantee a professional future for the members of the team and to reward the fans that have been loyal until the last moment.
"We would like to explain the details of the negotiations, because we have done our part, with total honesty, but it is not possible because we need to respect the confidentiality of the negotiations.
"Having not achieved an agreement, Euskaltel is unfortunately obligated to restart an organised and responsible closure of the project."