Pat McQuaid promises to walk away from UCI if beaten in Friday's presidential election
Pat McQuaid has promised not to prolong the battle over the presidency of the UCI if he loses Friday's vote.
Last Updated: 24/09/13 2:34pm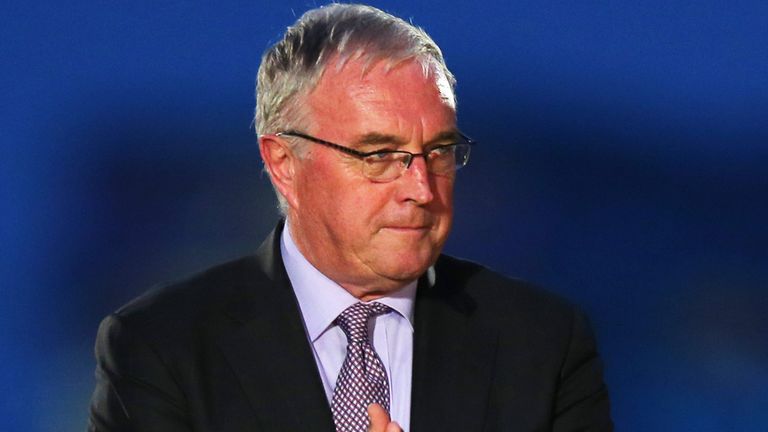 The winner requires at least 22 of the 42 votes to prevail in Florence and, although he is confident of being elected to serve a third four-year term in office, McQuaid will accept the result if it does not go his way.
He hopes Cookson will do the same after a presidential race that has featured numerous verbal barbs, criticisms and controversy over the legislation and its interpretation.
McQuaid, UCI president since 2005, said: "I would hope that the vote would bring an end to all that. I know if I lose I certainly won't be looking to make a legal challenge. I would walk away. I would hope my opponent would do the same."
Cookson has publicised his endorsements - from national federations to high-profile ex-riders such as Sir Chris Hoy - while McQuaid has opted to take a different tact.
Support
"I do have a lot of support from within the sport itself, but I'm not going around listing names every day of people who are supporting me," McQuaid said.
"I have enough to be doing to continue my job in running the UCI than looking for endorsements, or whatever."
McQuaid's bid for re-election suffered a blow when delegates of the European Cycling Union, which has 14 votes, opted to back Cookson.
McQuaid said: "It wasn't a big surprise to me, because one of his supporters is Igor Makarov, the Russian oligarch [president of the Russian Cycling Federation and member of the UCI management committee].
"He carries a lot of influence within the European federations. He also provided Europe with a one million Euro sponsorship deal some months ago. I think his influence was brought to bear."
Europe snub
Makarov is one of those to have publicly backed Cookson, along with Bernard Hinault.
Five-time Tour de France winner Hinault said: "No organisation should accept people having more than two consecutive terms. That is not democracy.
"That is being asleep when life has to be a permanent evolution, and cycling must be like that, too. We need to clean what is in place. Cycling needs news ideas, new solutions."
McQuaid insists he is already cleaning up cycling and that he requires a third and final term to complete unfinished business.
"I want to tidy it up and then, at the end of the four years, to step away," the 64-year-old said.