Brian Cookson opens talks with Wada over investigation into UCI's past conduct
The UCI has opened talks with Wada over an investigation into cycling's governing body's past.
By Matt Westby
Last Updated: 11/10/13 3:49pm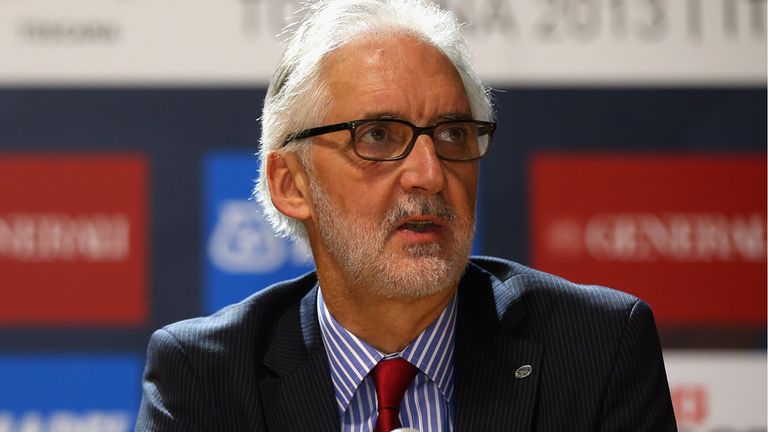 Cookson, who was elected two weeks ago ahead of previous incumbent Pat McQuaid, is keen to restore credibility to both cycling and the UCI following years of doping scandals and allegations of corruption within the organisation.
Speaking in China, where he is attending the season-ending Tour of Beijing, Cookson also revealed he has begun a clear-out of McQuaid's closest allies and dropped a legal action against the journalist Paul Kimmage, whom the UCI sued last year for defamation.
He said: "We have started the work of establishing a high-level dialogue with Wada to plan how we will proceed with the independent investigation into the UCI's past.
Kimmage action withdrawn
"And earlier this week I called Paul Kimmage to tell him that the UCI has withdrawn from the legal action against him."
Despite being only 14 days into his presidency, Cookson has already appointed three vice-presidents, a new management committee and proposed replacing the existing UCI WorldTour with a three-tier league system.
However, he has also set about removing key figures from the McQuaid regime and having already released long-term legal counsel Philippe Verbiest, Cookson revealed director general Christophe Hubschmid has now followed.
He added: "Some changes are needed and I can confirm that former director general Christophe Hubschmid has left the UCI and that Antonio Rigozzi, of Levy Kaufmann-Kohler, is now assisting us as external legal counsel.
Director general leaves
"I would like to thank Christophe for his contribution to the UCI and wish him well for the future. I would also like to thank our previous legal counsel Philippe Verbiest for his many years of hard work and commitment to the UCI."
Cookson also used his address in Beijing to announce progress in the development of women's cycling, specifically the establishment of a new commission tasked with boosting growth.
He said: "We have also confirmed the decision to revoke the age limit of 28 that existed for UCI women's teams and to form a new commission for women's cycling to help facilitate the growth of women's elite racing."
Cookson plans to meet new International Olympic Committee president Thomas Bach and Rio 2016 Olympics president Carlos Nuzman during the next few weeks.