David Millar announces he will retire from cycling at end of 2014 season
Veteran British rider David Millar has announced he will retire at the end of next season.
Last Updated: 15/10/13 8:49am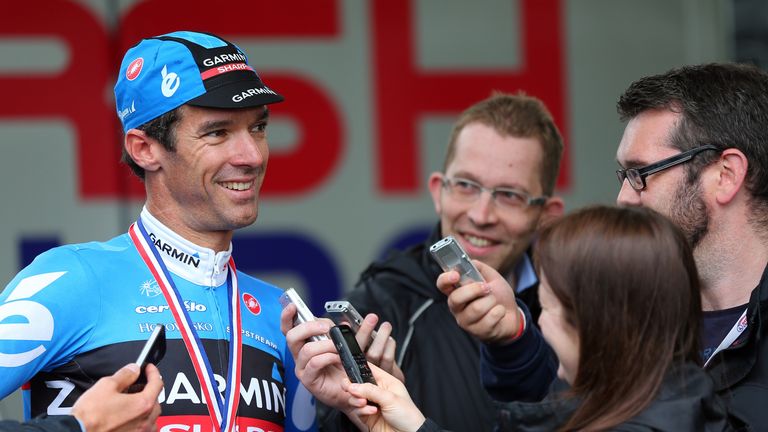 The 36-year-old Scot, who has won four stages of the Tour de France during a 16-year professional career, cited a drop in his desire to race as his reason behind the decision.
He will ride for one more year in 2014 and hopes the knowledge that it will be his last will help him to a successful final campaign.
Millar told Wieler Revue: "It has been quite organic really. You always think it is going to be a definitive moment, but it hasn't. It has kind of crept up and I am suddenly realising it is time.
"I think my body is actually getting stronger. It is just I don't want it or need it as much as I once did. It is very much a conscious decision.
"I can still be on top of the game - I know that - but it is a lot harder for me now. I want to be on top of my game next year, so I know I can get that out of me. With the motivation of knowing it is my last year, I know I can get the best out of myself."
Millar won stages of the Tour de France in 2000, 2002, 2003 and 2012, and also triumphed on five stages at the Vuelta a Espana and one at the Giro d'Italia.
As well as being one of the most successful British cyclists of his generation, the Garmin-Sharp rider will also be remembered as a drugs cheat after admitting in 2004 to using EPO. After serving a two-year ban, he later became a vocal campaigner for clean cycling.
Millar was a time-trial specialist and won the world title in the discipline in 2003, but saw his title stripped after his doping was exposed.