Pat McQuaid's laptop seized by investigators minutes after losing UCI presidency
Private investigators seized Pat McQuaid's laptop within minutes of him losing the UCI presidency.
Last Updated: 24/10/13 3:02pm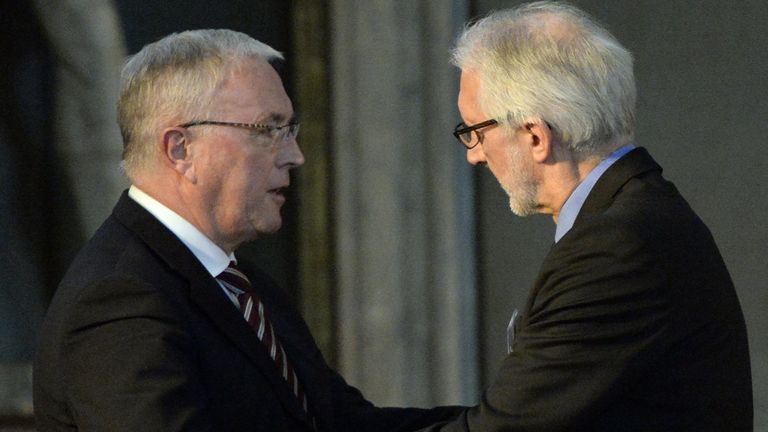 Staff from the corporate investigations company Kroll were waiting outside the UCI's Swiss headquarters for the outcome of the presidential election on September 27.
Within minutes of Cookson winning the election, he had signed a form that was e-mailed to UCI staff in Aigle authorising Kroll to go into the building and seize any IT equipment and documents to ensure that nothing was destroyed.
Sources close to Cookson have confirmed that among the equipment seized was McQuaid's laptop.
Cookson has set in motion an independent investigation into the UCI's handling of the Lance Armstrong doping scandal and wanted to ensure that there was no possibility of any cover-up by destroying documents or computer data. He and aides had arranged the plan of action with Kroll in the run-up to the election.
Allegations
There have also been allegations of unethical conduct and corruption against McQuaid and former president Hein Verbruggen in a dossier compiled by Russian UCI management committee member Igor Makarov. Both McQuaid and Verbruggen have denied any wrongdoing.
Cookson confirmed the seizure, telling the Financial Times: "They had to secure the computers. They took all the back-up tapes and all the IT stuff. They were available to make sure that nothing was destroyed that shouldn't be destroyed."
McQuaid, from Ireland, had a reputation in cycling administration for being far from computer-literate.
In one incident he inadvertently sent an e-mail, intended for his secretary, to Danish cyclist Michael Rasmussen instead criticising the rider.