Brian Cookson agrees to £76,000 pay cut at first UCI management committee meeting
New International Cycling Union president Brian Cookson has agreed to take a £76,000 pay cut.
By Matt Westby
Last Updated: 29/10/13 5:42pm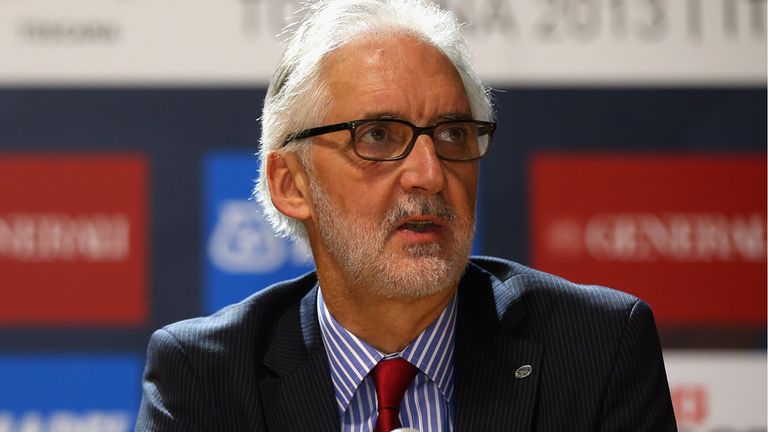 While his predecessor, Pat McQuaid, earned an annual salary of around £311,000, Cookson today consented to receiving just over £235,000 per year.
The 24 per cent cut was one of a number of measures put in place by the committee as Cookson set about fulfilling the promises made in his election manifesto.
The committee also resolved to launch an audit into the UCI's anti-doping operations, establish an International Development Commission, support the newly formed Women's Cycling Commission and determine the principles of an Independent Commission to investigate past wrongdoing within the organisation.
'Restore trust'
Cookson said in a statement afterwards: "Today's management committee meeting was an important moment for the UCI, as we put in place a number of measures to restore trust in the UCI and ensure our great sport is able to move forward.
"We have made important decisions on women's cycling, international development, the establishment of a fully independent anti-doping unit and an independent commission to look into allegations of UCI wrongdoing. We have also started the process of modernising the UCI's constitution."
McQuaid refused to divulge his salary during his eight years in office, but Cookson said in his election manifesto that he would reveal his wage and has taken less than five weeks to follow through on that promise.
The president's salary was the subject of a review by the vice-presidents and Cookson gave "full agreement" to the reduction. The package will be reviewed annually by a newly created Renumeration Committee.
Cookson appoints campaign chief
A UCI statement read: "The meeting agreed, with the full agreement of Brian Cookson, an annual salary of 340,000 Swiss Francs for the new UCI President [110,000 Swiss Francs less than the equivalent remuneration package in place at the time of the presidential election]."
The statement also revealed that Martin Gibbs, who managed Cookson's election campaign, has been appointed UCI director general.
Gibbs, a qualified commercial lawyer, was previously policy and legal affairs director for British Cycling, but also worked at the UCI between 2007 and 2009.
Meanwhile, it is hoped the audit of the UCI's anti-doping operations will lay the framework for the establishment of an independent UCI anti-doping body.