Brian Cookson has had no contact with Lance Armstrong over UCI doping commission
UCI president Brian Cookson has revealed he has had no contact with Lance Armstrong.
Last Updated: 05/11/13 4:00pm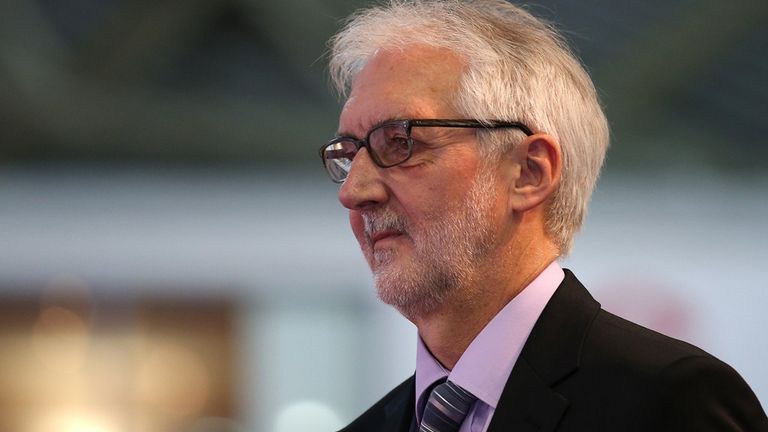 Cookson last month announced the UCI would establish a commission to look into the practices of predecessors Pat McQuaid and Hein Verbruggen as he steps up his efforts to restore credibility to both the organisation and the sport following years of drug scandals and allegations of corruption.
There was speculation that Armstrong, who confessed in January to doping on his way to his seven Tour de France wins, had been contacted with a view to contributing to the commission.
Cookson has insisted he has not spoken to the 42-year-old, but left the door open to his participation by adding: "We are going to offer the same opportunity to everybody and Lance Armstrong will be welcome to give his contribution."
Cover-up claims
A key focus of the commission is discovering whether McQuaid, UCI president from 2005 to 2013, and Verbruggen, president from 1991 to 2005, were embroiled in covering up the use of performance-enhancing drugs in cycling.
Travis Tygart, the chief executive of the United States Anti-Doping Agency, whose investigation into the United States Postal Service team resulted in the downfall of Armstrong, stated earlier this year that he believes the Texan has proof that the UCI was complicit in his drug use.
"We know a lot of what went on," Cookson added. "What I'm really most concerned about is the allegations of the UCI's collusion and cover-ups. That is something that we have got to establish fairly quickly."
Cookson hopes to announce an agreement with the World Anti-Doping Agency on the framework of the commission, which he first promised after winning the presidential election in September.
"It will take a couple of months to set up [the independent commission]. It is not going to be over in two or three months - it will take longer than that. I'm hoping it can be concluded with 12 months."
IT equipment seized
So determined was Cookson that evidence be preserved that in the minutes after his election in Florence that he instructed IT equipment and documents from the UCI headquarters in Aigle, Switzerland, be seized and securely stored.
"What we wanted to do was make sure nothing was hidden or destroyed that shouldn't have been," Cookson said.
"All the information is there, back-up tapes and copies of back-up tapes from the UCI's computers as far back as we can go, some old laptops, hard drives and so on.
"It is securely and independently stored. The only persons that I will give permission to look at that information will be the people who will be conducting the independent inquiry."