World Anti-Doping Agency doubles doping ban to four years after new code is approved
The World Anti-Doping Agency (Wada) has approved a new code that doubles doping bans.
Last Updated: 15/11/13 6:26pm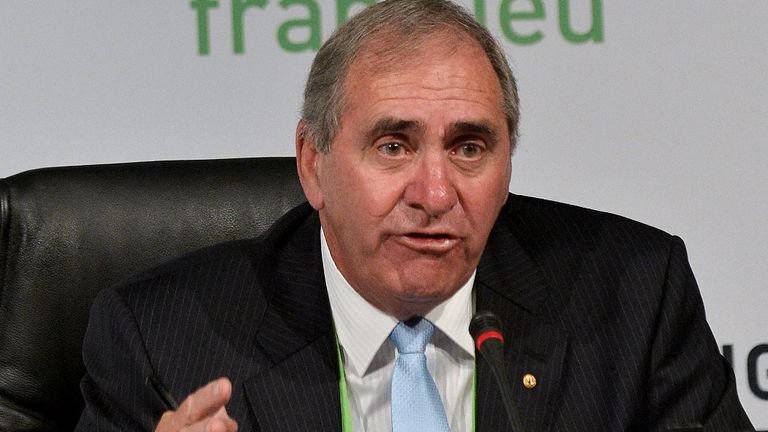 First-time intentional dopers now face a four-year ban from competitive sport, bringing with it automatic disqualification from one Olympic cycle.
The revised Wada code follows more than two years of re-evaluation, a period during which the Lance Armstrong scandal brought cycling many front-page headlines it would rather have avoided.
Armstrong was banned for life and stripped of his seven Tour de France titles for his part in running a sophisticated doping program.
He eventually admitted his guilt, after deciding not to fight the charges brought against him by the US Anti-Doping Agency, but is still trying to get his lifetime ban downgraded to take part in triathlons.
Stringent
Wada's code has been in existence since 2004 and this third update means it is now more stringent than ever, even if some athletes and sporting bodies asked for it to be even stricter.
The body's president John Fahey told a meeting in Johannesburg: "The board unanimously agreed to approve and to endorse the code. It is firm, but it is fair."
The new code, which comes into effect on January 1, 2015, includes stronger powers for anti-doping authorities to punish coaches and trainers who help athletes dope, and more emphasis on investigations away from drug tests to catch cheats, much like the one that proved Armstrong's guilt.
There are still provisions for flexibility in terms of length of ban, where athletes take a banned substance accidentally or test positive for a recreational drug like marijuana.
The changes have been welcomed by British sporting bodies, and recently- appointed Minister for Sport Helen Grant said: "Doping has absolutely no place in sport and will not be tolerated. The public must have confidence that the sport they see is true and fair. Tackling doping requires a strong partnership between Government and sport and we have that in the UK.
Support for changes
"I support these changes to the World Anti-Doping Code that will help step up the global fight against drug cheats, suppliers, traffickers and anyone involved in doping."
UK Anti-Doping chief executive Andy Parkinson added: "In the UK we have consistently stated that anti-doping needs to continually evolve to protect clean athletes.
"Today we are delighted that many of the practices already implemented in the UK are now included in the revised Code and Standards, most notably tougher sanctions for cheats and a focus on intelligence-led and flexible programmes designed to both prevent and detect doping.
"We now look forward to implementing these changes in partnership with sports in the UK, so we are able to further support our clean athletes."
The changes are Fahey's crowning glory as he will be replaced by Britain's IOC vice-president Sir Craig Reedie, who was elected unopposed.
"I'm delighted to be taking this job and I really do it with a great deal of enthusiasm," Reedie said.
"This code is the accumulated wisdom of the anti-doping world. I certainly hope that the higher sanctions become a much more regular fact of life."