Emma Pooley wants more coverage of women's cycling
Emma Pooley believes there should be more coverage of women's cycling to help boost participation.
Last Updated: 10/12/13 5:45pm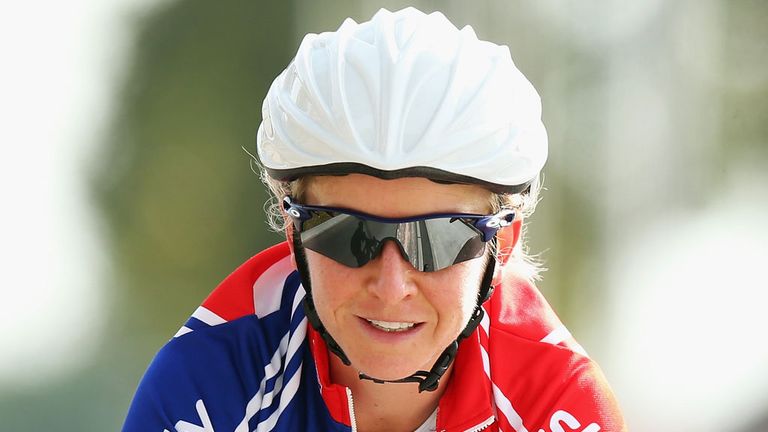 British Cycling have set up an initiative to try and encourage women to take part in the sport and have set a target of one million more participants by 2020.
Pooley, who has been appointed to a newly-formed women's racing commission by UCI president Brian Cookson, says the initiative is one target but believes it would be boosted with help from the media.
"There are 100,000 women cycling now regularly who didn't cycle before the programme started and that is brilliant," Pooley told Sky Sports.
'Inspiring example'
"Anyone who gets out on their bike and enjoys it, whether to commute, for a bit of fun or to try and get fitter, is great. The more the better in my opinion.
"My real passion is to try and increase the coverage of women's racing, not only at the top level, but at all levels.
"Racing sets an inspiring example. When I was younger and I was into running I was really impressed by elite runners. And I think it would be great if some of the women's races - which are really exciting - could get more media coverage.
"It would help the sport to grow. It would make the sport more female friendly because people would see that women can do it at the highest level. I'm hoping the UCI women's commission will try and encourage media coverage of more women's racing."
Grassroots participation
On Tuesday, Pooley, along with British Cycling policy advisor Chris Boardman, gave evidence to the Culture , Media and Sport Select Committee's ongoing enquiry into women in sport.
"We were asked mainly about grassroots participation in sport, which is something British Cycling is doing great things to improve," added Pooley, who will return full-time to cycling in 2014 with the Lotto-Belisol team after taking time out to complete a PHD.
"We were also asked about role models in sport and how elite performance can help grass roots. That is something the GB team have done a great job with in setting an inspiring lead."