Team Sky rider Chris Froome free of parasitic disease bilharzia
Chris Froome has been cleared of the parasitic disease bilharzia that has affected him for four years.
Last Updated: 13/12/13 9:26am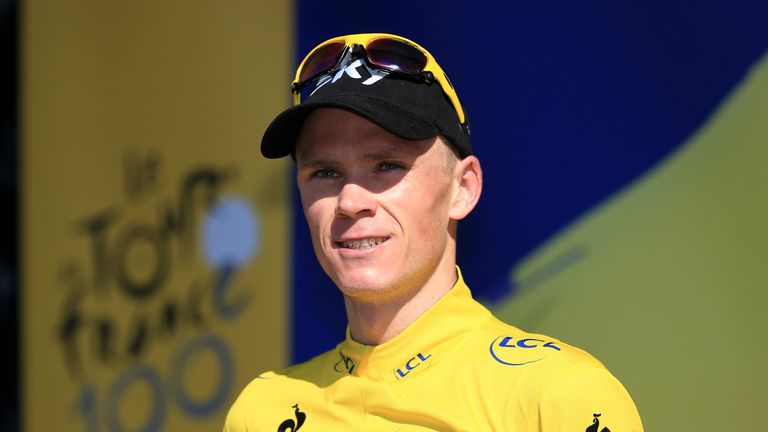 The Kenyan-born rider became the second Briton to win the Tour de France, following on from the success of team-mate Bradley Wiggins in 2012.
Frome achieved that success despite suffering from a condition caused by parasites living in fresh water but he has now been declared free of the parasite.
"At last I am free of the debilitating disease bilharzia," Froome told The Independent.
"I had a test when I went back to Kenya recently and it is the first time it has come back negative since the diagnosis (in 2009). That is fantastic news for me.
"I'm not going to have to worry about that any more. That should be it gone now.
"I have been going back every six months for the past two years and returning positive results.
"When I was first diagnosed they said it had been in my system for at least two years, but it could have been there even longer, five or six years possibly."