Sky Academy Sports Scholarships: Lucy Garner happy after tough debut season
Sports Scholar Lucy Garner is happy with her first year as a senior rider despite the initial shock at the step up.
Last Updated: 23/12/13 12:57pm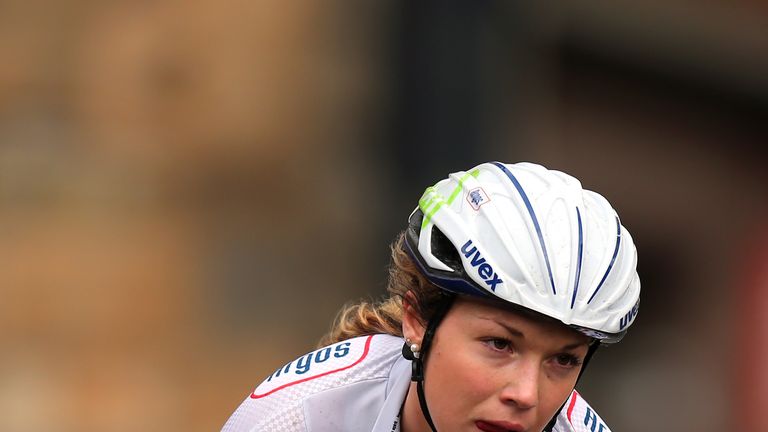 The two-time world junior road race champion joined the Argos-Shimano team ahead of last season and was able to claim her first senior victory during the course of the season, before ending a successful year by competing for Great Britain at the Road Cycling World Championships in Italy.
Garner admitted though that it felt like she had to start all over again when she lined up with the senior riders for the first time.
"Last season I got my first win in China, which was a total shock," said Garner. "I don't think anyone expected it as I was a first-year.
"That was a confidence boost because you just feel like a little baby when you move up, you feel like a beginner again. You know how to ride your bike but I was riding against some people who I really look up to and idolise - now they're my competitors."
An added difficulty was having to leave home and move to the Netherlands when she signed with Argos-Shimano. After a year in the country though, the Sky Academy Sports Scholar now feels at home, although the language remains a challenge.
Adapting
"The language I'm still having to adapt to, I'm learning but it's so hard," she admitted. "In terms of knowing the roads, getting to know people and feeling like its home now, yeah, it does feel like home.
"So when I come back to England it feels like I'm coming away from home instead of leaving to come home. So yeah, I think that's a good thing and I'm enjoying it out there."
As for training, Garner is pleased with the start she has made since returning from a slightly prolonged period of rest.
"I've been back training for about a month now so just sort of building the miles up and the hours keep going up a bit, but yeah it's going pretty well at the moment," she added.
"I had four weeks (rest), that is quite a long time actually but I felt like it was my first year as a senior and it was a lot of racing and mentally it was quite hard so I thought I needed that four weeks.
"By the last week I was very eager to get back on the bike so that's the most important thing."