Michael Rogers blames positive test for Clenbuterol on food contamination in China
Michael Rogers has blamed a positive test for Clenbuterol on food contamination.
Last Updated: 14/01/14 2:21pm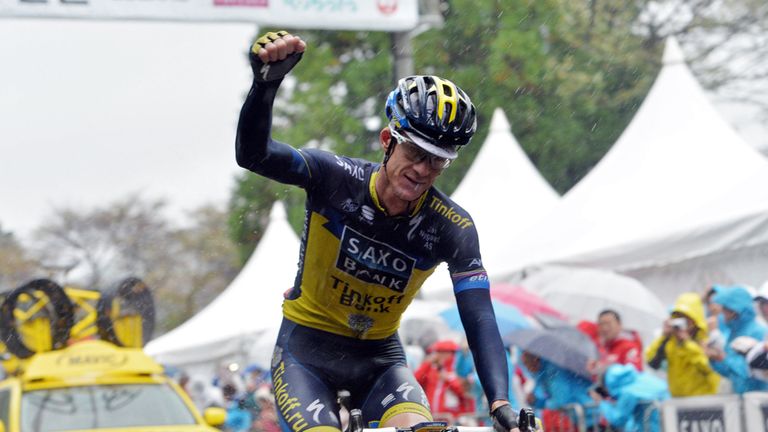 The International Cycling Union (UCI) announced on Wednesday that the 33-year-old Saxo-Tinkoff rider had been provisionally suspended after failing a drugs test at the Japan Cup on October.
Saxo-Tinkoff released a statement immediately after the news broke claiming food contamination, and now Rogers has reiterated the stance.
He said: "I would like to make it very clear, in the strongest terms possible that I have never knowingly or deliberately ingested Clenbuterol.
"I can advise that during the period 8th-17th of October, before arriving in Japan, I was present in China for the WorldTour race, Tour of Beijing.
Problem in China
"I understand that it has been acknowledged by the World Anti-Doping Agency [Wada] as well as other anti-doping bodies, that food contaminated with Clenbuterol is a serious problem in China."
Rogers, a three-time time trial world champion and was Saxo-Tinkoff's road captain in this year's Tour de France, which he finished in 16th place overall.
He added: "In the following weeks I will have the opportunity to explain this unfortunate situation to the UCI, in which I will give my full attention and co-operation to resolve this issue in the quickest time frame possible."
Rogers's team-mate Alberto Contador was handed a two-year ban following a positive test for Clenbuterol on the 2010 Tour de France, despite arguing he was victim of food contamination.
Two years ago, Wada warned athletes that they should "exercise extreme caution with regards to eating meat when travelling to competitions in China and Mexico".