New World Anti-Doping Agency chief Sir Craig Reedie hints at hair tests for drugs
Athletes may soon have their hair tested to see if they are drugs cheats, according to Wada.
Last Updated: 14/01/14 2:19pm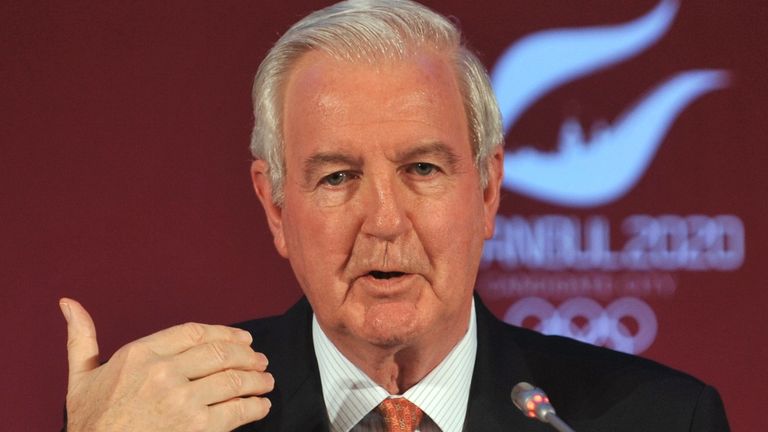 Britain's Sir Craig Reedie, who takes over the position at Wada on New Year's Day, said a new £6 million fund set up by the International Olympic Committee should open up new testing techniques to catch cheats.
Until now, tests have relied on blood and urine samples, but traces of some drugs last much longer in hair, and that is likely to be part of Wada's new thrust.
Reedie said: "This new fund from the IOC will create tremendous opportunities for advances in anti-doping and allow our scientists to look at alternative approaches to sample testing for banned substances.
"We test in the main blood and urine, but now we will look at different approaches, such as can we use a lock of hair?
'Exciting development'
"This is a really exciting development and means we can look at approaches that in the past have been unaffordable."
Reedie will ask governments to match the IOC's funding and said that it would be "naive" for anyone to believe the doping issue in sport was going to go away.
The new WADA president also believes it is time to move on from the Lance Armstrong scandal, which caused headlines throughout 2013, and concentrate on the future now that cycling's world governing body, the International Cycling Union (UCI), has announced a commission to investigate events surrounding the disgraced cyclist's seven Tour de France wins.
"Most of it happened more than 10 years ago and the UCI is now in a much better place," Reedie added.
"It has been a sensational story but I think we should move on - and soon. There is much more to be done, and many more battles to be fought."