Richie Porte keen to impress with strong performance for Team Sky at Giro d'Italia
Richie Porte is confident of performing well when he leads Team Sky at May's Giro d'Italia.
Last Updated: 14/01/14 2:18pm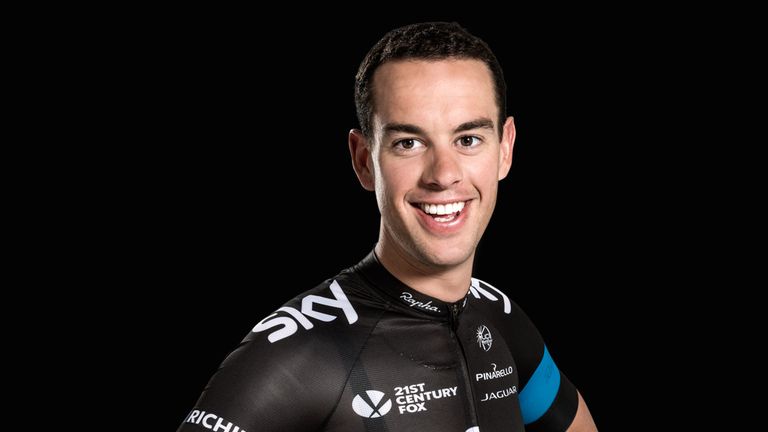 The 28-year-old Australian is set to lead Team Sky at the season's first Grand Tour after proving his credentials with victory in last spring's Paris-Nice.
Porte's usual role is as a domestique for the likes of Chris Froome and Sir Bradley Wiggins and although he has experience of being a protected rider at shorter stage races, the Giro will be the first time he has led a team at a Grand Tour.
Nevertheless, he believes he can handle the responsibility over three weeks of racing and mount a strong bid for Giro glory.
"The Giro for me is a massive goal," he told teamsky.com. "I can ride my bike every day with it in the back of my mind. I want to go there and perform.
Pressure
"I have had the pressure on me of leading teams last year and I think I performed quite well. It has been great riding for Bradley [Wiggins] and Chris [Froome]. They are brilliant riders, but now I really want to step it up and take my opportunities too.
"Winning Paris-Nice last season was an absolute dream come true. I had a great season and was quite consistent all year, but I really want to step it up again this time."
Porte has pedigree at the Giro, having worn the race leader's pink jersey for three days and later gone on to win the best young rider classification at the 2010 edition.
This year's race contains no fewer than nine summit finishes, including one on the notoriously steep Monte Zoncolan, and Porte believes any further success at the Giro will not come easily.
"I've done two Giros before," he added. "One was the first Grand Tour I ever did and I ended up winning the white jersey and riding three days in the pink [ jersey]. So I have good experiences from it.
Hard race
"The next year I rode with [Alberto] Contador and I didn't enjoy that Giro at all. I was totally unprepared for how hard it was going to be.
"They say this year is going to be a hard Giro, but I guess it is like any race - they are all hard. I have never done an easy race. It is nice not to get too caught up in that."
The Giro is not Porte's only goal for 2014. He played a key role in Froome's Tour de France victory last summer and with the Briton targeting a second successive triumph, Porte is keen to once again help his close friend.
"I've been talking to Tim Kerrison [Team Sky's head of performance support] about coming out of it [the Giro] and how do we get it right so that I can do the same role as I did for Chris last year at the Tour.
"I would love to be up there throwing punches working for the team. That is a big goal for me. If Chris wants to win the Tour again, which I think he does, then I want to be there."